Aghazadeh Mansion
---
Yazd province has its own unique Persian architecture. Yazd's adaptation to the surrounding deserts and special architecture and windcatchers has been famous, especially to educated tourists and to people who have already planned their trip to Iran. In terms of historical value, many of these houses are considered National treasures. One of these houses with historical value, is Aghazadeh mansion.
Aghazadeh mansion and its windcatcher was built during Qajar dynasty and is located in Darvazeh neighbourhood, Abarghoo square. Abarkooh city, Yazd province. It was registered as a national historical monument in 1996. And since 2015 the building's façade has been portrayed on 20,000 billion Rial.
Read on, for further familiarizing with this national treasure of Iran.
History of Aghazadeh Mansion
Aghazadeh mansion with an area of 850 m2, belonged to Seyyed Hossein Abarghooi, one of the wealthy people of Abarkooh.
Architecture of Aghazadeh Mansion
The cross-shaped southern room faces a central courtyard with a large stone pond located in the middle of the courtyard. This mansion has been built in three sections, with the purpose of having more than one living location option to choose from, in different weather conditions.
The windcatcher in this mansion is considered one of the noble and glorious examples in Abarkooh and is regarded as one of the finest examples of windcatchers in the world. The main windcatcher of this mansion is 18 meters high and covers an area of about 18 m2. The windcatcher has been equipped with 19 air adjusting vents, which are internally connected to the second windcatcher and is undoubtedly in sync with each other. This windcatcher is capable of adjusting the air, even when there is no wind blowing and unlike other windcatchers this is a two story structure.
This mansion has pergola. The halls and the pergola are embroidered with muqarnas and decorated with beautiful stuccos. The pergola has been designed in a way to let the light get in easily and make it look brighter.
Today Aghazadeh mansion is open for visit and reception. This great historical house is also a boutique hotel where you can have a great stay and enjoy the unique providing services.
How to get to Aghazadeh Mansion
Abarkooh is located in 155 km from Yazd and about 2-hour drive from Yazd-Eghlid-Abarkuh highway.
Aghazadeh Mansion is one of the wonderful traditional houses in Abarkooh so Iran Negin Travel team recommend you to visit Iran and Yazd. Thorugh our Iran tours packages you can visit every single important sights in Iran. Our Iran tours packages are made to plan your trip to Iran with unique services. We can make your trip to Iran a wonderful trip.
Contact us and get the best offers for Iran tours packages and visit Iran.
Gallery
---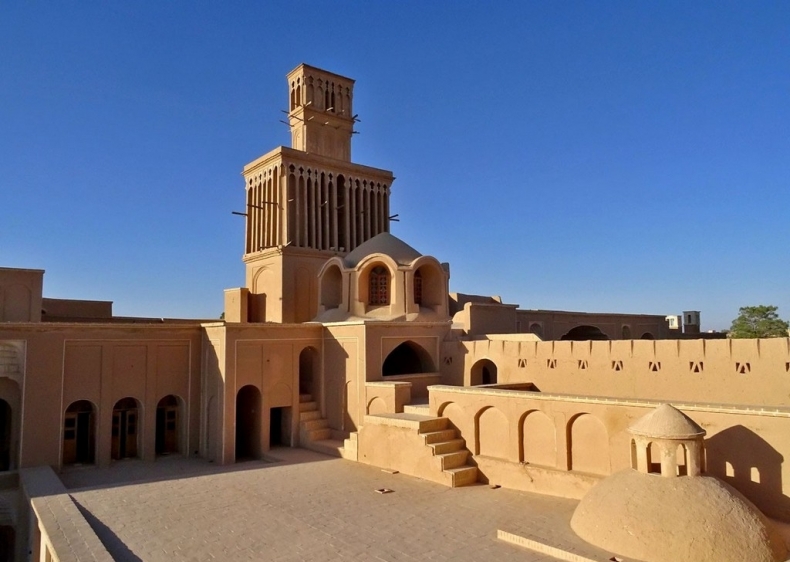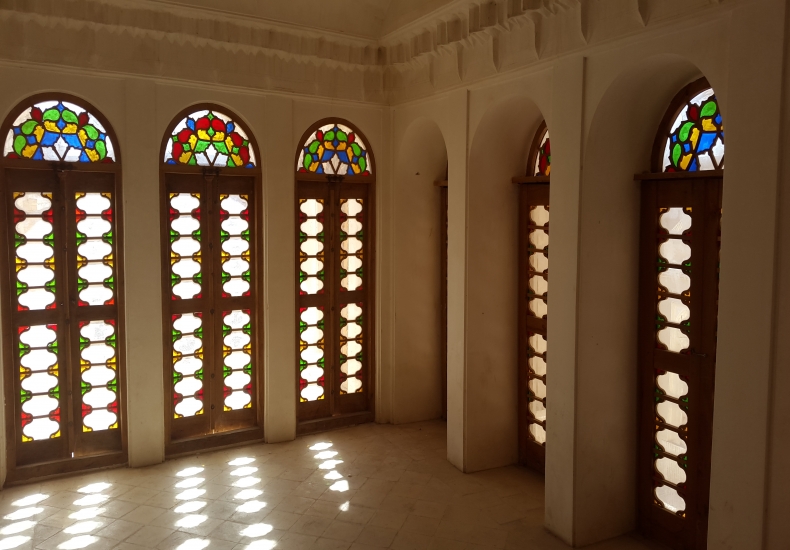 Additional Information
---
Opening Hours
07:30 - 22:00
Admission Entrance
200.000 IRR
Map
---