Naqsh-e Jahan
---
Naqsh-e Jahan (which means "pattern of the world") square also known as Shah Square or officially known as Imam mosque, at 560m long and 160m wide, is one of the largest squares in the world and one of the UNESCO's World Heritage in Iran located in the historical part of Isfahan.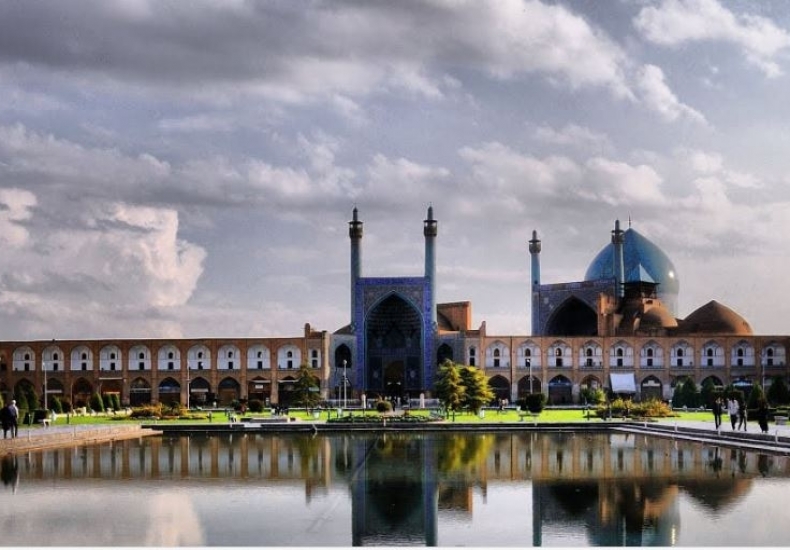 Before the Safavid empire, in the location where the Naqsh-e Jahan square is now located, there was a large garden called Jardin de Naqsh-e Jahan, for which this square is also known by this name.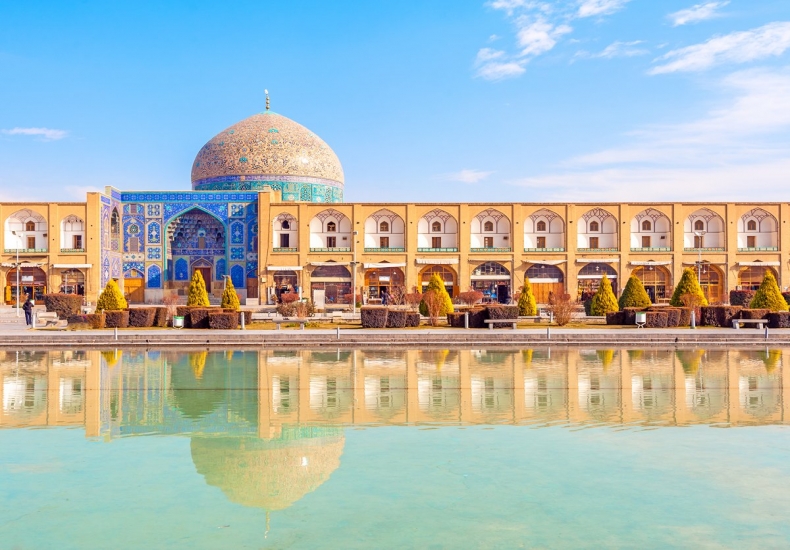 This work of art, being a rectangular square covering a garden and several fountains in the middle was designed by two famous architects of that time named Mohammad Reza and Esfahani.
During the Safavi era, this plaza was the center of commerce where merchants traded their goods by renting the stores for which they paid rent to the government. The royal square could also have been used for ceremonies and festivities such as the nowruz or some special of its time. The king residing in the Palace of Ali Qapu, from the top was entertained by the ceremonies and probably the Polo matches.

Naqsh-e Jahan Square is surrounded by other buildings from Safavid was such as
Abbasi Mosque on the south side
Ali Qapu Palace on the west side
Sheikh Lotfollah Mosque on the east side
Imperial Bazaar (Qeysarriyeh Bazaar) on the north side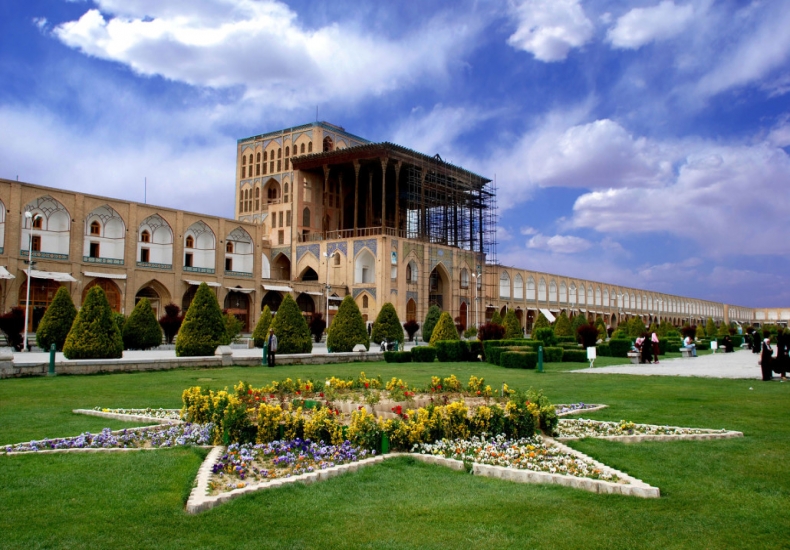 More info
| | |
| --- | --- |
| Opening Hours | 09:00-16:30 |
| Entrance Fee | 200,000 IRR |
| Required Time | 1 Hour |
| Opening Days | Everyday |
Location