Si-o-se-pol Bridge
---
As one of the most important city in Iran, Isfahan, is the capital of Esfahan province. Isfahan is also called "the middle of the world" due to its importance during Safavid era, when Isfahan was an important point of business in the world. During Safavid Era Isfahan became a trade center because of the very appropriate decisions of Shah Abbas to make Isfahan the center of Art, trade, sports and etc.
Zayandehrud River crosses through the middle of the city for centuries and because of it there is eleven bridges over this river connecting the two part (north and south) of Isfahan. Si-o-se-pol Bridge (siosepol) connects the historic Chahar Bagh Safavi Street in the south of the river to Chahar Bagh Bala Street in the north of it.
One of the most important and oldest bridges is Si-o-se-pol Bridge (Bridge of thirty-three arches), also known as the Allhverdi bridge which is the name of the councilor by whom the bridge was built, is the largest bridge over the river of Zayandeh Rood which is 195 meters long, 14 meters wide and was built in three years during the era of Safavid and in the time of the reign of King Abbaas Safavid. During decades Si-o-se-pol (siosepol) bridge was used by Christians and Zoroastrians for the ceremonies in Isfahan. After all this years Sio-se-pol bridge has been conserved the original way so its still one the most wanted highlight in Iran.
Siosepol along with other important locations such as Naqsh-e Jahan Square, Ali Qapu Palace, Chehel Sotoun Palace and etc., is always included in the itineraries of Iran tours packages, so the tourists who visit iran can enjoy exploring Siosepol Bridge and have a wonderfull time.
Iran Negin Travel, as an Iran tour operator, provides a wide range of Iran tourist services and Iran tours packages. You can choose among our Iran tours packages, especially Iran cultural tours and Isfahan daily tours, in order to visit Iran and have a memorable trip to Isfahan.
Gallery
---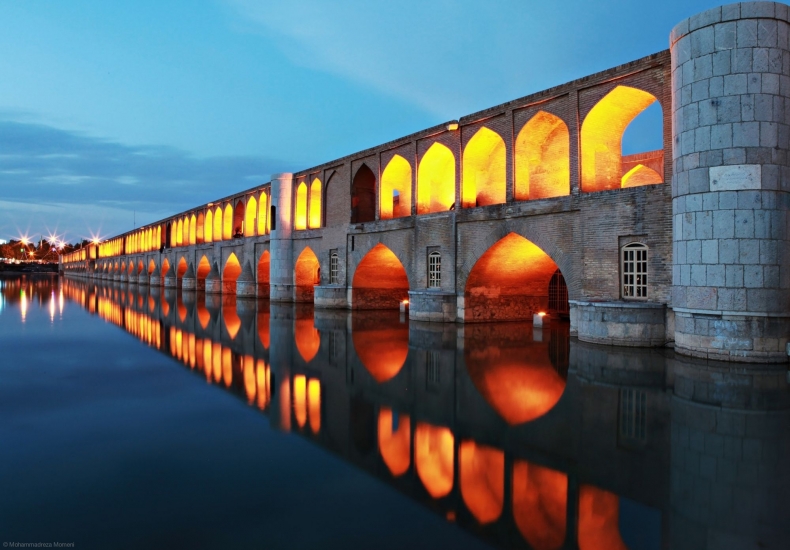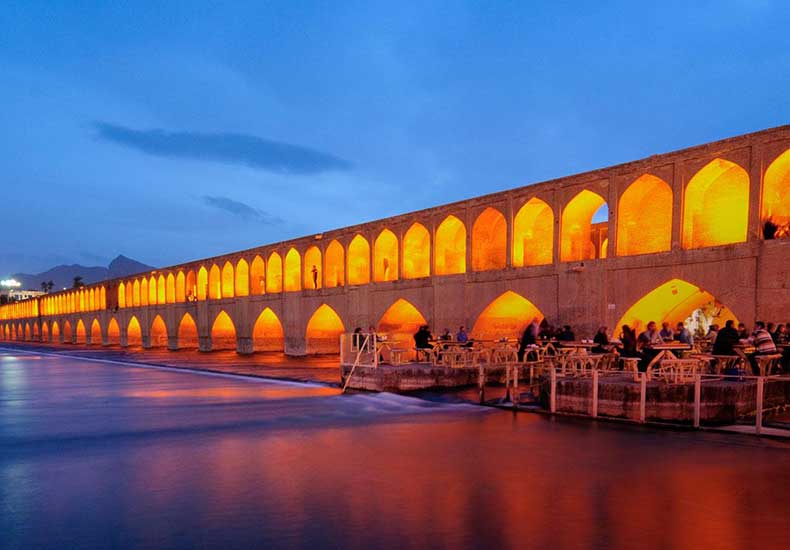 Additional Information
---
Opening Hours
24/7
Admission Entrance
Free
Map
---