Qavam House
---
Persian houses were defined quite differently in the past, as the spirit of the houses differed significantly. What distinguishes old houses from modern day houses, are their spirit, appearance, architecture and also purpose of building them. Persian houses were famous for their inner and outer courtyards. Private and public spaces, small ponds and pools were inseparable parts of every Iranian house. Although, family relations were warm and close, even quite a lot warmer than it is now, privacy played a huge role in Iranian lives. They respected their personal spaces so much, that no matter how big or small their houses were, they literally and architecturally separated their private spaces, from the public spaces, where they held social and family gatherings. Everything was planned as it should be. You would enter a vestibule before you were given the permission to enter the house.
With population growth and modernization of the societies, these types of houses inevitably lost their popularity, and today we deeply feel the empty space of those warm and cosy houses, with their regular friendly gatherings, as people have drifted apart in this age of technology.
All in all, Iran is one diverse country, with architecture as colourful as its nature.
In this article we're going to Shiraz, the cultural capital of Iran, and visit one of its famous traditional houses, the Qavam House.
Introduction to Narenjestan Qavam House
The traditional and historical house of Qavam which is located in the famous Lotf-Ali Khan Zand Street in Shiraz, was built by the former governor of Fars, Qavam ol-Saltaneh. The construction of Narenjestan Qavam house, began in 1878, during the reign of Naser al-Din Shah Qajar, and took 10 years to complete. Being located in the farthest eastern part of the old Shiraz, which was then near Darwaze-Dowlat, Darwaze-Manzar, and Darb- Sheikh Neighbourhood, doubled its importance and significance.
Following the assignment of Qavam ol-Saltaneh as the governor of Fars in 1873, he decided to build a residential house in his neighbourhood, "Bala-Kaft", which then formed what we now know as Qavam house, or Narenjestan Qavam.
As we all know, Shiraz is famous for the smell of its sour orange blossoms, during spring. In terms of terminology, "Narenjestan" consists of two parts, "Narenj", which means "Sour Orange" and "Estan", which in Persian refers to "A place filled with trees, a garden", therefor "Narenjestan" means "Sour orange garden".
When you visit the traditional Narenjestan Qavam House, the footsteps of seven prominent Persian arts, stuccos, paintings, Mirror works, brickworks, carvings, mosaic works and stalactites, will definitely attract your attention.
This beautiful garden, consists of various elements, but the most significant ones, are Gachineh bathhouse, Husseinieh Qavam, Qavam Maktab-khane (School), Zinat ol-Mulk house (inner courtyard), Divan- Khaneh Qavam (Qavam courthouse, aka Narenjestan), Qavam private bathhouse, stable and Zanjir-Khaneh (ruined, destructed, doesn't exist). The mirrored porch is the focal point of this garden, and overlooked a small garden that was designed with fountains, date palms and flower gardens.
Who were the Qavam Family?
Qavam family, who were one of the mightiest and influential families during Qajar era, held the governance of Fars and surrounding areas, for centuries. They were the children and grandchildren of Haj Ibrahim Khan Kalantari Shirazi, and lived in "Bala Kaft" neighbourhood. Most of the places of interest in the city of Shiraz, were either built or restored and renovated by this family. To name a few of those significant places, we can refer to, Husseinieh Qavam, Afif-Abad Garden, Delgosha Garden, Kalantar Garden, Biglar-Beygi Garden, Zinat ol-Mulk traditional house, and Narenjestan Qavam.
History of Narenjestan Qavam House
According to many historical resources, Haj Ibrahim Khan Kalantari Shirazi, the Jewish governor of Karim Khan Zand and one of the grandees of Shiraz, betrayed Lotf-Ali Khan Zand. This betrayal resulted in the fall of Zand dynasty, and the dominance of Aqa Muhammad Khan Qajar, over the south of Iran. Aqa Muhammad Khan then rewarded, him with the governance of Shiraz. Haj Ibrahim Khan, settled his families and relatives in different provinces of Fars and assigned them with different posts. He remained in his official position during the reign of Fat'h Ali Shah, until king's trustees turned him against Haj Ibrahim Khan. So the king ordered for the execution of him and his family. The only survivor of this incident, was a boy called "Ali Akbar", who were not killed due to his deadly disease, tuberculosis. His disease was magically cured. He directly blamed Shah for killing his entire family and induced a sense of guilt in Fat'h Ali Shah. The king paid his due to him by, giving him the title of Qavam ol-Mulk" and assigned "Ali Akbar Khan Qavam ol-Mulk", as the governor of Shiraz.
After the passing of Qaval ol-Mulk, his son set the foundations of the current Qavam House, which he didn't live long enough to see its inauguration. Muhammad Reza Khan Qavam ol-Mulk III resumed the construction.
Gachineh Bathhouse and the surrounding houses, used to form the Qavam inner courtyard or Qavam House (Persian: Andarooni). Today these sections are separated. Qavam house which was initially Muhammad Reza Qavam ol-Mulk's private residence, was inherited by his son Habib-ollah Khan Qavam ol-Mulk IV.
Zinat ol-Mulk house which was a part of the inner courtyard was named after the daughter of Habib ollah-Khan.
Narenjestan Qavam was the outer courtyard of this garden, and was utilized as an office for legal and official works. It was also used for guest reception and was one alley away from the inner courtyard. The two were connected via a tunnel.
After the death of Qavam ol-Mulk IV, his properties were divided among the heirs, and Qavam house was inherited by his son, Ibrahim khan Qavam ol-Mulk V. This coincided with the reign of Reza Pahlavi, who ordered for the titles and nicknames to be removed from the original names of people.
After the death of Zinat ol-Mulk, this house was given to Abdollah Khan Qavami, who then sold this garden in order to be turned into a museum.
As we have already mentioned, due to the presence of numerous "Narenj" (sour orange) trees, Qavam house, is called Narenjestan Qavam.
Pahlavi University's Asia Institute, directed by Arthur Upham Pope and Richard Nelson Frye, from 1969 until 1979. Frye's family also lived in this house for a while.
Narenjestan Qavam was acknowledged and registered as one of Iran's National Monuments in 1974. It is now a museum and open to the public.
Architecture of Narenjestan Qavam House
During the time of Muhammad Reza khan Qavam ol-Mulk, 940 m2 of a 3500-m2 land belonged to Narenjestan, which was divided into northern and southern parts. 2560 m2 landscaping was implemented on this land. The garden's symmetrical design relates to the Qajar period and the architecture of the mansions are of Zand's architectural style.
Entrance
This main entrance opens to the south, and is made from teak wood, beautifully carved. Eye catching brickworks, tilings and plaster stalactites, beautify the ceiling of this entrance. A red marble inscription decorates the forehead with the date of the house's construction (1305 AH), as well as the name of the constructor.
Buildings
Mansions were built on northern, eastern and southern sides of the garden.
Main Mansion: This two story building and its basement, consists of 20 rooms, and except for the eastern rooms, all of them are interconnected. Basement consisted of an armoury on its south and a storehouse for grains, distillates, and rice on the north side. Double-columned porch is a reminder of special Zand architectural method. Carvings, stuccos, paintings and mirror works are all outstanding examples of Qajar art. Some of the floors of this mansion are carpeted with white and blue tiles. The walls are decorated with floral and animal pattern paintings. Rooms in the upper floors were meant for the guests. Sashes with coloured glasses, plinths, marble fire places are some of the other decorations of this mansion.
Maktab-Khane mansion (Araghi-ha): This mansion has an introvert type of architecture, including vestibule, sash hall and interesting basements. This building is located to the east of Narenjestan The entrance opens from the back of the Narenjestan Qavam and faces the north. Kitchen was on the southern part of this building. Western and northern parts belonged to the schools of Qavam House
Gachineh Bathhouse: This prvate bathhouse was built in 1931 and is one of five old bathhouses of Shiraz. This Bathhouse which was a part of Qavam House, was connected to Narenjestan via an underground tunnel. Gachineh bathhouse was purchased by the Cultural Heritage organization in 1992. (This bathhouse is not open to the public)
Basements: Below the mirror-worked room, to the west, there's a basement with four entrances, decorated with beautiful brickworks, mirror works, stuccos, paintings, and wood paintings. This summerhouse was the only room with ceiling decorations. Brickwork restorations were done before the revolution and took 4 years to finish. During the summer and hot weather, it was used as a summerhouse. Current reticulated wooden windows were made of stone in the past. To the east of the basement, were the kitchen.
Garden precinct: Between the southern mansion and the main mansion, a vast garden is surrounded with metal fences. A big pool which reflects the image of the mansion, and the gardens have preserved their old shape and design. Sour orange blossoms, intoxicates every visitor during the spring. Thick and old palm trees, stand with their heads up high and double the beauty of this garden.
Narenjestan Museum: As we have already mentioned, this garden was utilized by the Asian Institute of Shiraz university, during Pahlavi era. Arthur Upham Pope showcased the antiques he had gathered in his research trips in Qavam house, and set the foundation of Qavam Museum.
Other buildings: East side of the main mansion, a small yard with a small pool and a few rooms, were meant for the servants and the kitchen. Southern building is considered a separate complex, with beautiful wooden columned porches, mirrored ceiling, stuccos, wood paintings, and a variety of decorations and paintings.
When and how to go to Narenjestan Qavam House
For smelling the pleasurable scent of Sour Orange blossoms in Narenjestan Qavam, we are insisting that you plan your trip to Shiraz, during the first one and a half month of spring, in April and early May. You'll be enjoying both the spirit of the Persian Qajar Architecture and the mesmerizing view and smell of the trees. So make sure you schedule your trip to Iran in a way that you'll be in Shiraz in early springtime.
You can get to your desired destinations, with various transportation options available in the city of Shiraz.
-Subway: Get on the train at any station, and take off at "Vali-e-Asr" Station. Walk about 1km to Qavam House.
-Bus: Take any bus which takes you to Vali-e-Ast bus terminal. Walk 12-15 minutes to your destination.
Accommodation is also out of the question in Shiraz, cause this city is blessed to be the first tourist city in Iran and as a city with many attractions, it's rich in terms of accommodation. On the other hand, given that Shiraz is a very famous city in Iran, probably more famous than its capital, you will need to reserve your hotel, few days in advance, (weeks during the high seasons). For that you can contact us and get the best rates in the market.
Travelling to a new destination has its own challenges, especially for the first time. So for simplifying your travel to Iran, you can contact us and get the most professional Iran tours and Iran tour guides.
Qavam House is one the most beautiful traditional houses in Iran, Iran Negin Travel team recommend you to visit Iran and Shiraz. Thorugh our Iran tour packages you can visit every single important sights in Iran. Our Iran tour packages are made to plan your trip to Iran with unique services. We can make your trip to Iran a wonderful trip. Experiences in Shiraz can also provide you the best services!
Contact us and get the best offers for Iran tours packages and visit Iran.
Gallery
---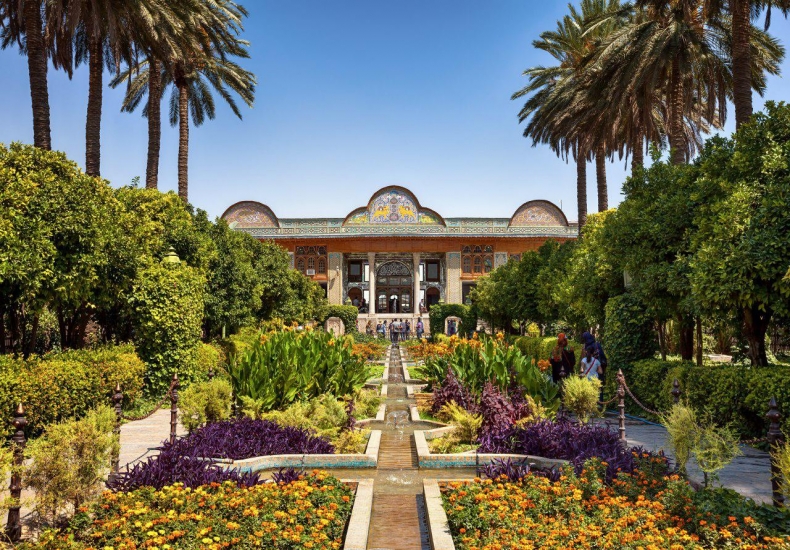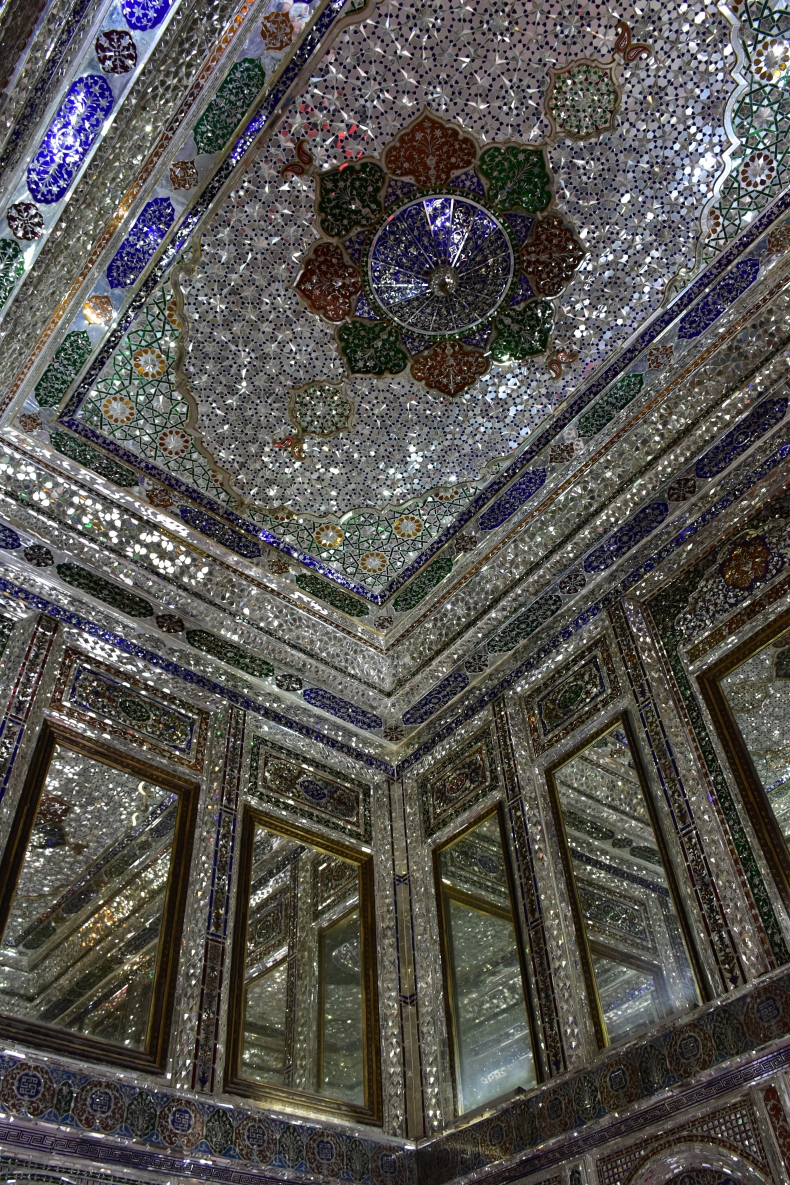 Additional Information
---
Opening Hours
08:00 - 19:00
Admission Entrance
300.000 IRR
Map
---