Shiraz Maharloo Lake
---
When it comes to traveling to Shiraz, our trip is not limited to the beautiful city of Shiraz but to almost the entire province where there are large numbers of world heritage sites such as Persepolis, Pasargadae, the Sassanid archaeological landscape and etc. In addition to cultural and historical sites, the province of Fars has amazing natural landscapes. Maharloo Lake is undoubtedly one of the strangest and most surprising natural attractions in Fars province and is located in the small town of Maharloo 30 kilometers from Shiraz. The village of Maharloo is a village on the southern slopes of the Zagros Mountains dating back to the Safavid era. This town consists of houses with high and beautiful vaults and arched windows and gardens full of almonds, pomegranates and figs.
Characteristic of Maharloo Lake
Maharloo Lake is a saline lake with an area of 600 square kilometers and 1500 meters above water level. This lake is believed to have formed around 20,000 years ago and has been accumulating salt for around 1,000 years. Maharloo Lake water is supplied by Sutanabad seasonal rivers and arid rivers and also by various underground sources. Small and large birds take refuge in this lake during the year, from which we could identify the flamingo, mallard, duck, heron, etc. Maharloo Salt Lake is a significant source of industrial salt production throughout Fars Province.
The strange red color of Maharloo Lake
Maharloo Lake is an incredible phenomenon due to its geographical conditions. The change of color of the water to red color is the main reason why many tourists visit this lake during the year. The magnificent red color of the lake is due to the high evaporation rate of the water and therefore causes the salinity to rise sharply and the tides or red algae, a species of algae resistant to sanitation, to multiply. The overgrowth of these algae in this lake has caused all the water in Maharloo Lake to turn red, and no living being can survive in it except one type of aquatic species called Artima.
During your visit to Shiraz, do not miss the opportunity to enjoy visiting Maharloo Lake, which is one of the elements of the "What to visit in Shiraz" list and is also normally included in the tourist packages of Shiraz and Iran, especially in Iran cultural tours. As it is a natural site, normally Iran's tour operators such as Iran Negin Travel include Maharloo Lake on their ecological trips to Iran, adventure trips to Iran, religious trips to Iran and, of course, experiences in Shiraz.
Our cultural trips to Iran are mostly the option to explore Maharloo Lake and the awesome red landscape. Lake Maharloo is awesome. You should visit Lake Maharloo. Come and see Lake Maharloo.
Gallery
---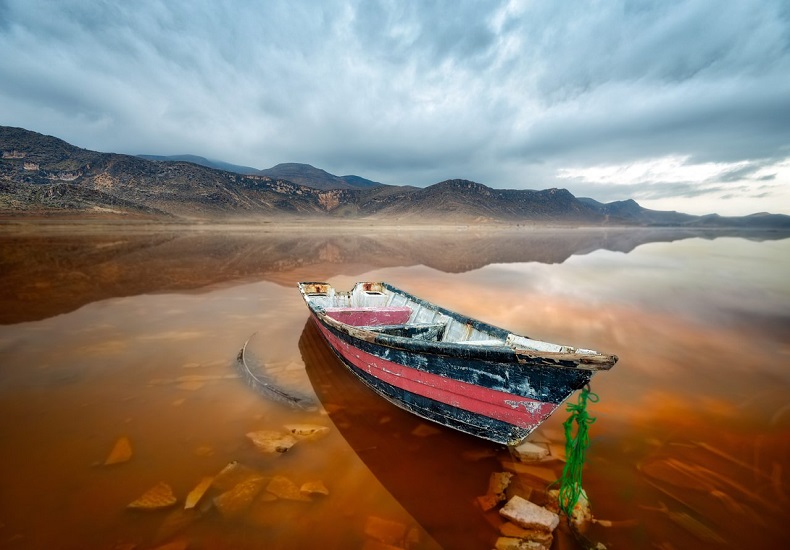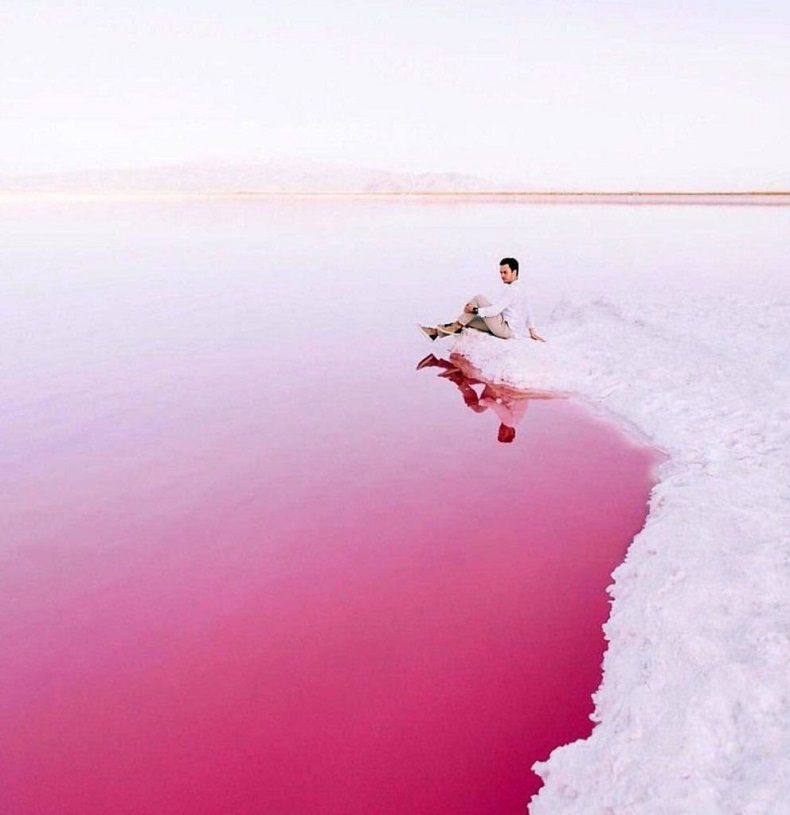 Additional Information
---
Opening Hours
08:00 - 18:00
Admission Entrance
Free
Map
---