Sari
---
Known as the aurantium capital of the vast territory of Iran, Sari is the capital of Mazandaran province locating in the north of Iran as the greatest and most populated city of this province and also the most populated city of northern Iranian cities after Rasht.
---
Related: Sari Tourist Attractions
Sari has over 6,000 years of historical record
As one of the most ancient Iranian cities, Sari has over 6,000 years of historical record. Until the Arabs invasion of Iran and their victories, Mazandaran, embracing Sari as the central point, was considered as one of the Persian states (Satrap).
Since the late Sassanid era to the early Safavid, Sari has been the capital of Bavandid and Qarnavandian dynasties. Through Safavid era, the founder of dynasty Shah Abbas has chosen Farahabad locating in the vicinity of Sari as the alternate capital (the one to be used in summers). Right after Safavid dynasty, Sari has been captured by Nadir Shah, the founder of Afsharian dynasty.
When the Qajar's came to power they made Sari the capital of Mazandaran once again and the city became the center of their rule for a short period. The founder of the Qajar Dynasty Agha Mohammad Khan (1742-1797) originally held a coronation ceremony in Sari before moving his capital to Tehran
Sari Natural Features
In addition to the whole historical features, Sari has many great natural features. Among these ones "Badab Surt" the awesome stepped natural springs as the second registered natural attraction of Iran, is located in the Chahardangeh district of Sari.
Sari climate is humid and mild through the summers while being semi dry and cold through the winters. Southern parts of this green city are covered by high mountains which has long lasting and too cold winter periods.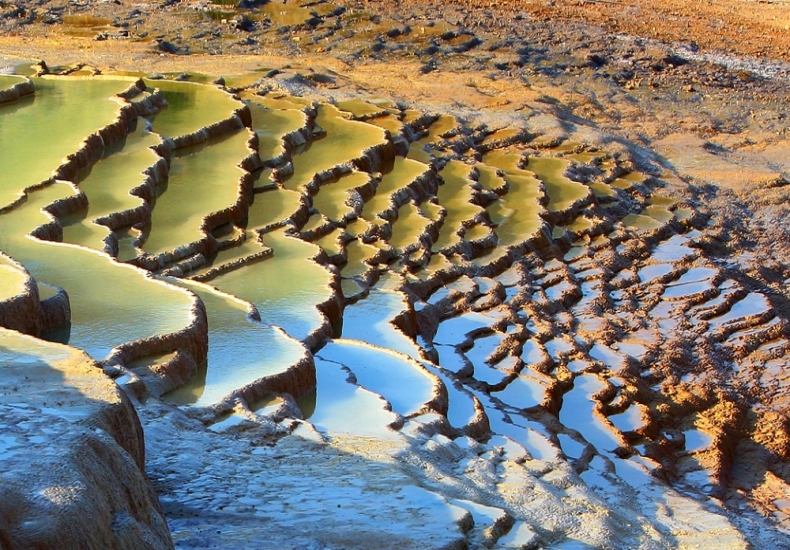 Sari residences and language
The majority of Sari residences since Safavid dynasty has just communicate through Tabari (Mazandarani) language, however by distinction of Bavandian dynasty which were the great supporter of Tabari language, Persian language has been substituted . Through the whole Bavandian dynasty Mazandarani language has been written through Pahlavi structure which are still possible to be seen on Lajim Dome or Resket dome.