Badab-e Surt
---
Badab-e Surt is a natural site located between the cities of Semnan and Sari, in Mazandran province. 95 Km from Sari and 4.3 kilometres from Orost village.
It consists of naturally formed stepped travertine terraces, which has taken thousands of years to be created. Water from two mineral hot springs would cool down and deposited carbonate minerals on the mountainside.
This Badab (Stairway Springs) is one of the most beautiful and favourite places of Kiasar region, which consists of various springs containing different types of water in terms of color, smell, taste and density.
Badab-e Surt combination in Persian is interpreted as this. Bad means "Gas", Ab means water. Gassed water which refers to the spring waters being carbonated mineral waters. And Surt is the old name for Orost Village.
Flowing water from the two springs have deposited a sedimentary rock, and formed the travertine terraces of Badab-e Surt. The formation happened during Pleistocene and Pilocene geological periods. The travertine is made from jelly like Iron carbonate and calcium carbonate deposits, which has eventually hardened.
The waters of these two springs emanated from the mountain range and were combined which resulted in red and yellow colored pools and formed the shape of staircase over the course of thousand years. Northern vegetation consists of Pine trees and to the east they are limited to short trees and shrubs. Look to the west and you can see rock quarries.
Geology
Badab-e Surt's consists of two different mineral springs with different characteristics, located 1840 meters above sea level. Here are the characteristics of these springs:
First Stairway Spring: The first spring water is very salty that gathers in a small natural pool. The diameter of the pool in 15 meters and is used for swimming during the summer. The water has medicinal properties, and it's occasionally used for rheumatism, skin diseases and migraine headaches. Due to high salinity of the water, it does not freeze during the winter.
Second Stairway spring: Iron oxide sediments have covered around the spring, which has given it an orange color. The water of the this spring has a sour taste due to the Iron oxide sediments.
Best time to go to Badab-e Surt
During spring, especially April and May, tourists and visitors can grasp the beauty of the springs, the surrounding mountains and forests. The most breathtaking scenes and views of this place, are the views of sunsets and sunrises, especially when the sunlight reflects in the pools.
How to go to Badab-e Surt
These are the routes you can take to go to Badab-e Surt .
1st Route: Tehran to Semnan, then to Mehdishahr and Shahmirzad and after that to Orost village where is located Badab-e Surt
2nd Route: Tehran to Sari and from there to Kiasar and then Orost village where you can find Badab-e Surt
From Semnan and Sari to Orost village, the roads are completely smooth, but the road from this village, heading to the east to Badab-e Surt, are not paved.
Above we explained how you can go to Badab-e Surt on your own and with your personal car, but you can choose to go with tours specialized in nature. Which is highly recommended if this is the first time you're planning to go there. Actually we always recommend to take nature specialised tours into the wild. Be it in Iran, be it anywhere on this planet.
For adventure lovers and those who are interested in different type of tourism, visiting places such as Badab-e Surt is very interesting amusement. Eco sites in Iran always offers very good activities such as mountain trekking, camping, fishing and star watching during the night.
Iran Negin Travel, as an Iran tour operator, provides a wide range of services to tourists who want to travel to Iran and have a nice time. Through our Iran tours packages, each sightseeing can be included upon the travelers request. Our Iran tours, especially Iran cultural tours, Iran Eco tours and Iran adventure tours, cover this special location in Iran.
Contact us and get the best promotions for Iran tourists services and Iran tours packages.
Gallery
---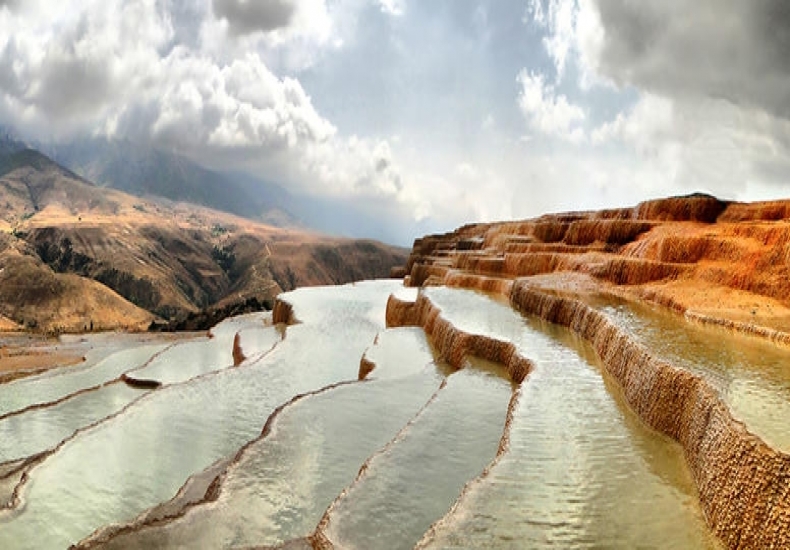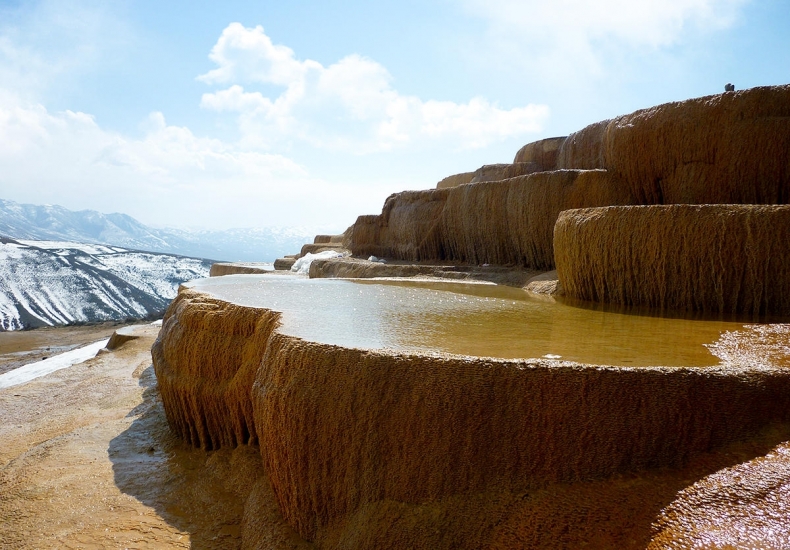 Additional Information
---
Opening Hours
24/7
Admission Entrance
Free
Map
---