Vakil Bath
---
Historical Vakil Bath is one of the most highlighted monuments which has been remained from Zand dynasty. Shiraz was the Capital of the country during Zand dynasty, this is why you can find many rare monuments in Shiraz which belongs to the Zand dynasty.
Being the most famous bath of Shiraz, the Vakil Bath is in Darb-e Shazdeh and the west of the Vakil mosque and next to the Vakil bazaar. These three tourist attractions of Shiraz along with the citadel of Karim Khan make up the Zandiyeh complex or vakil complex.
During the re-start of Karim Khan Zand, the great king of the Zandiyeh dynasty, Shiraz, being the capital of the state, was built several buildings that were later called the Vakil Complex. This complex consists of a mosque, a bazaar, a bath, a water deposit, a citadel and many more, all in the Darb-e Shahzadeh region. According to historians, Karim Khan did everything possible to resurrect the history of Iran. The bathroom is a work of ancient art that is distinguished by a great dignity and magnificence that is impossible to find in other historic baths. Such a characteristic has transformed the Vakil bath into a remarkable and admirable mansion of the Zand dynasty.
Vakil Bath is built on a base of spectacular architecture and developed for the light that comes from the glasses on the roof. At the same time the costumes and paintings that have themes of Persian epic mythology and religious narratives are other points of interest in Vakil Bath.
Vakil Bath is now being used as a museum which is located in the vicinity of Vakil Bazaar, Vakil Mosque, and Karimkhan Citadel, some of the main attractions of Shiraz.
During your visit to Shiraz, do not miss the opportunity to enjoy visiting Vakil Bath which an essential item in Zand Complex and Iran tours packages, especially in Iran cultural tours. Although is historical site, normally Iran tour operators like Iran Negin Travel include Kashan in their Iran Eco tours, Iran adventure tours, Iran religious tours and of course the Shiraz daily tours.
Our Iran culturan tours are mostly provide the option to explore Vakil Bath, Vakil Mosque, Vakil Bazaar and Karimkhan Citadel and its incredible atmosphere.
Gallery
---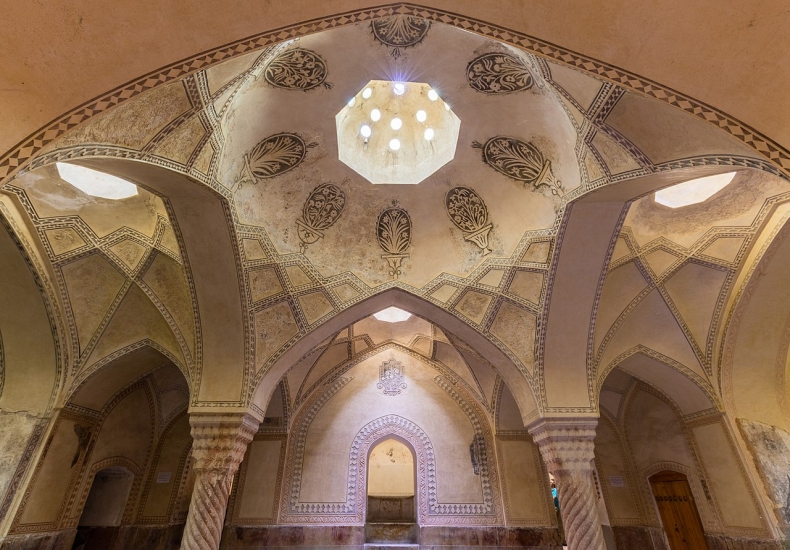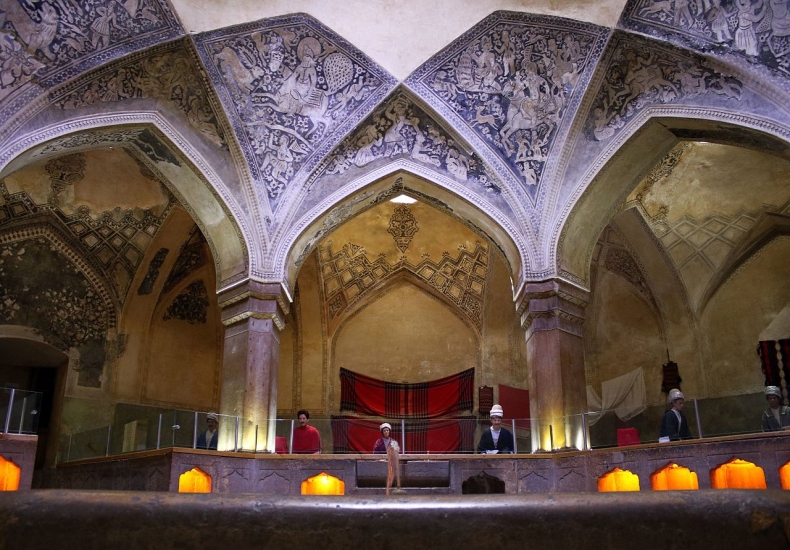 Additional Information
---
Opening Hours
09:00 - 21:00
Admission Entrance
200.000 IRR
Map
---