Ali Qapu Royal Palace
---
If you are a travel lover and want to visit the entire world you can chose many countries to travel around the world for various reasons. One of the most recomended coutries to visit is Iran as one of the oldest civilization rich in history and culture. When you visit Iran the Iran culture will make u fall in love with iran. Iran tours really worthy travel to Iran at least once in entire life. Your visit to Iran would be one of the most memorable trip in your entire life. During your visit to Iran you really need to visit city of Isfahan and specially Naqsh-e-Jahān square which is also known by many names such as. Naqsh-e-Jahān (ordinary name) or Maidān-e Naqsh-e Jahān (Persian name) World Square (English name).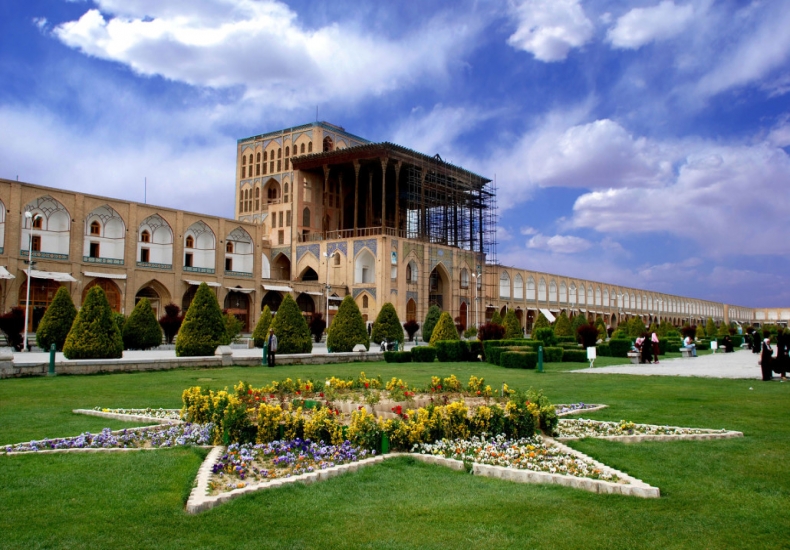 One of the important sights at Naqsh-e-Jahān Square is Ali Qapu which is located on the western side of the Square, opposite to Sheikh Lotfollah Mosque, and had been originally designed as a vast portal. It is forty-eight meters high and there are six floors, each accessible by a spiral staircase. In the sixth floor, Music Hall, deep circular niches are found in the walls, having not only aesthetic value, but also acoustic. The name Ali Qapu, comes from Persian 'Ail (meaning "imperial" or "great"), and Azerbaijani Qapu (meaning "gate"), was given to this place. So, the name of Ali Qapu means imperial gate or great gate.
The words can't describe the beauty and culture of iran. In order to discover Iran by yourself you can choose one of our Iran tour package. Iran Negin Travel helps you to explore the land of beauties.