Sheikh Lotfollah Mosque
---
As one of the most important city in Iran, Isfahan, is the capital of Esfahan province. Isfahan is also called "the middle of the world" due to its importance during Safavid era, when Isfahan was an important point of business in the world. During Safavid Era Isfahan became a trade center because of the very appropriate decisions of Shah Abbas to make Isfahan the center of Art, trade, sports and etc.
Sheikh Lotfollah mosque or Masjed-e Sheikh Lotfollah is one of the ancient mosques of Iran located in the eastern part of the Naqsh-e Jahan square , also known as Shah Square or officially known as Imam Square at 560m long and 160m wide, is one of the largest squares in the world and one of the UNESCO's World Heritage in Iran located in the historical part of Isfahan and in front of the Ali Qapu Royal Palace.
Sheikh Lotfollah mosque, as one of the glorious and historical phenomena of architecture and tailing in the sixteenth decade which is still evident in the mosaics of the Safavid era at its entrance, was built by the order of Shah Abbaas I in 1602 and lasted for 18 years.
The difference of Sheikh Lotfollah mosque with others mosque, especially in Iran is the lack of minaret and patio and for having stairs in its entrance, which shows its special design due to its different end use.
The roof of the dome of Sheikh Lotfollah mosque, like many other mosques, palaces and etc. is one of the attractions of this site as you can discover in the photo located in the gallery.
Sheikh Lotfollah mosque as a part of Naqsh-e Jahan Square, the most wanted Iran highlight in Isfahan, is always included in the itineraries of Iran tours packages, so the tourists who visit iran can enjoy exploring this square and the sites around it and have a wonderfull time.
Iran Negin Travel, as an Iran tour operator, provides a wide range of Iran tourist services such as Iran visa, professional guides, transfers with private drivers and Iran tours packages. You can choose among our Iran tours packages, especially Iran cultural tours and Isfahan daily tours, in order to visit Iran and have a memorable trip to Isfahan.
Gallery
---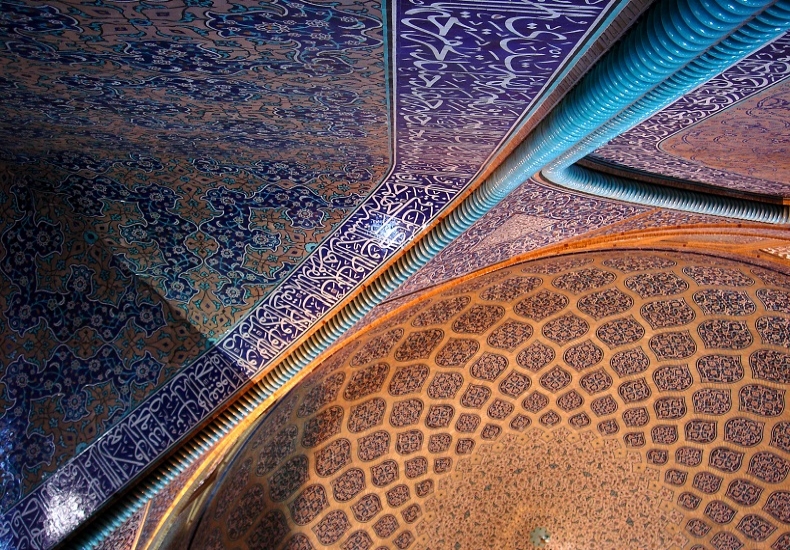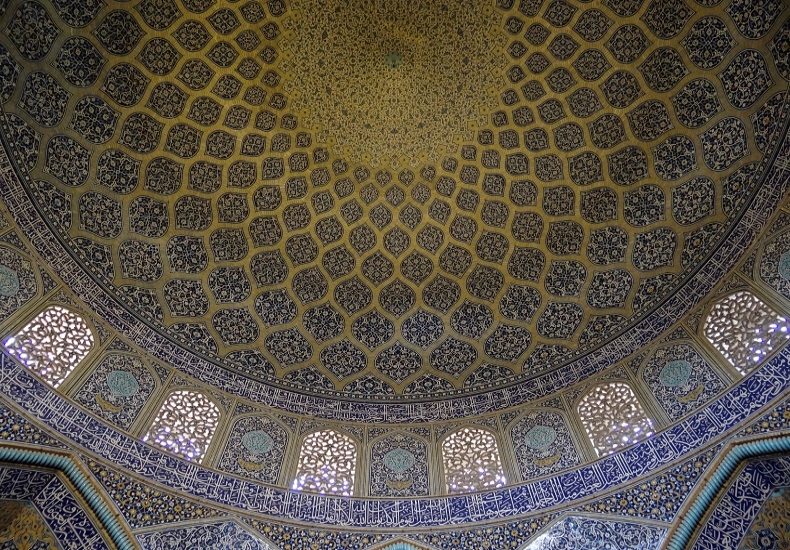 Additional Information
---
Opening Hours
Winter Time: 09:00 - 11:00 / 13:00 - 16:00
Summer Time: 09:00 - 12:30/ 14:00 - 18:00
Admission Entrance
20.000 IRR
Map
---