Tehran Grand Bazaar
---
The Grand Bazaar (English name) also known as Bazaar e Bozorg (Persian name) is an old historical bazaar in Tehran, Iran. Bazaar is a Persian word that means (Market). Grand bazaar is one of Iran tourist attractions in capital of Tehran and one of best Highlights in Tehran. Tehran Grand bazaar is another Iran tourist attractions you can visit during your trip to Iran. It is split into several corridors over 10 kilometers in length, each part of bazar is specializing in different types of goods, and has several entrances, with Sabze-Meydan being the main entrance. Tehran's Shah Mosque is located next to the Tehran Grand Bazaar. The Grand Bazaar of Tehran, most of its architecture is less than 200 years old and pedestrian, although there are some gems to be found. Traveling to Iran gives you a new kind of experience in the term of Bazaar and it also let you get a new experience as you never had before in life.
Most lanes specialize in a particular commodity: copper, paper, gold, spices, and carpets, among others (note though you won't find fresh food here). The carpet, nut and spices bazaars might be the most photogenic, but the lane of stores selling fake designer labels (literally labels, not clothes) also catches the eye. Any time you want to plan for your tour make plan to visit Iran to have life time experience of tourism you had till now in your life. So, get ready to visit Iran and have new kind of experience about visiting another country as you never had before. Grand bazar can be another Highlights of Tehran for you. Iran tours can full fill your wish if you really like to visit such kind of bazaar as you have never seen before.
Tehran Grand bazaar is still an important place of commerce for Tehrani's, Iranians, travelling merchants and - increasingly - tourists. However, much of the trade and finance in the city has moved to the north of the city, leaving the bazaar somewhat decreased in importance. Still, in addition to the traditional goods on sale, the market for watches and local jewelry is apparently growing, most likely for the benefits of tourists. As is in keeping with the market spirit, tourists are encouraged to haggle. The bazaar sees the peak of its business at midday and between 5 and 7 in the evening. The time of opening and closing for the grand bazaar is 8 a.m. to 8 p.m. approximate. Its have more than 2000 small and big shops inside the grand bazaar complex. During your travel to Iran you can visit it easily because it's just next to Golestan palace.
Ceilings of a corridor at the Grand Bazaar of Tehran. The ceiling is also an Iran tourist attraction you can't find anywhere in the world. It's make it a Highlights of Tehran for all kind of tourist comes from inside and outside Iran. They are deigned in a very different way so the ceiling let sunlight and wind pass throw all bazaar easily they keep all corridor and alleys of bazar filled with sunlight and fresh air even during rush hours when bazaar reach its maximum capacity of visitors.
In addition to shops, Tehran Grand Bazaar contains mosques, guest houses, and banks. You can reach to bazaar from any part of Tehran by different buses that reach or pass throw from the bazaar area you also can reach bazaar by Tehran Metro through the stations of Khayam and Khordad 15th. Taxi can be another option.
Haj Ali Darvish tea house offers new kind of tea drinking experience if you're a true tea drinker, and enjoy tea drinking. This tea house serves many different kinds of Iranian tea those are world famous. So, when you visit to grand bazaar don't forget to try a cup of tea on Haj Ali Darvish tea house.Moslem restaurant is another attraction for those who visit Tehran Grand Bazaar. As a travel lover you will love experimenting the food during your travel to Iran and Moslem restaurant which is a famous restaurant with high quality will make your trip to Iran an exceptional experience.
During your visit to Tehran, do not miss the opportunity to enjoy visiting the grand bazaar of Tehran which an essential item in Tehran and Iran tours packages, especially in Iran cultural tours. Although is historical site, normally Iran tour operators like Iran Negin Travel include Tehran in their Iran Eco tours, Iran adventure tours, Iran religious tours and of course the Tehran daily tours.
Our Iran culturan tours are mostly provide the option to explore Tehran Grand Bazaar and its incredible atmosphere.
Gallery
---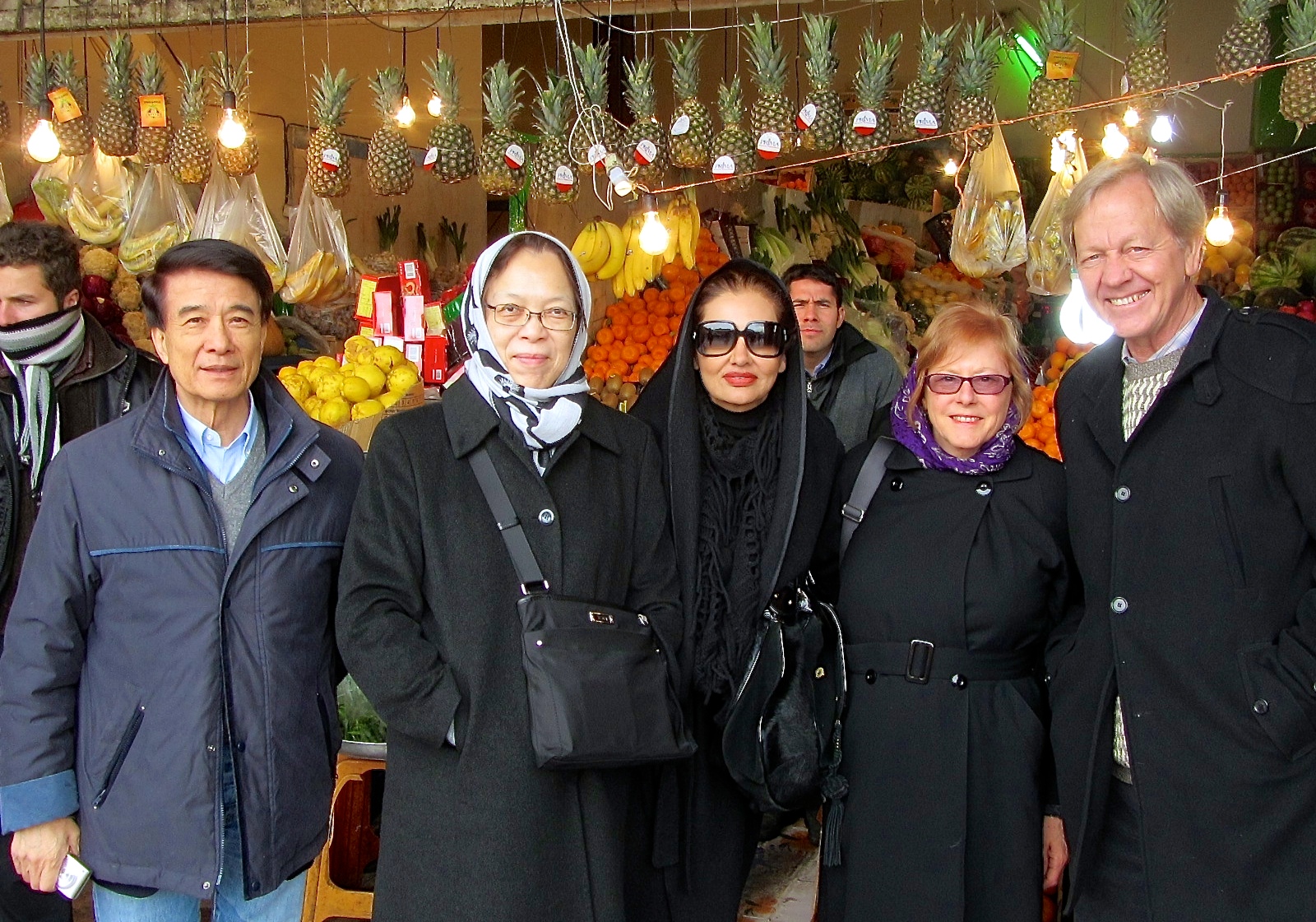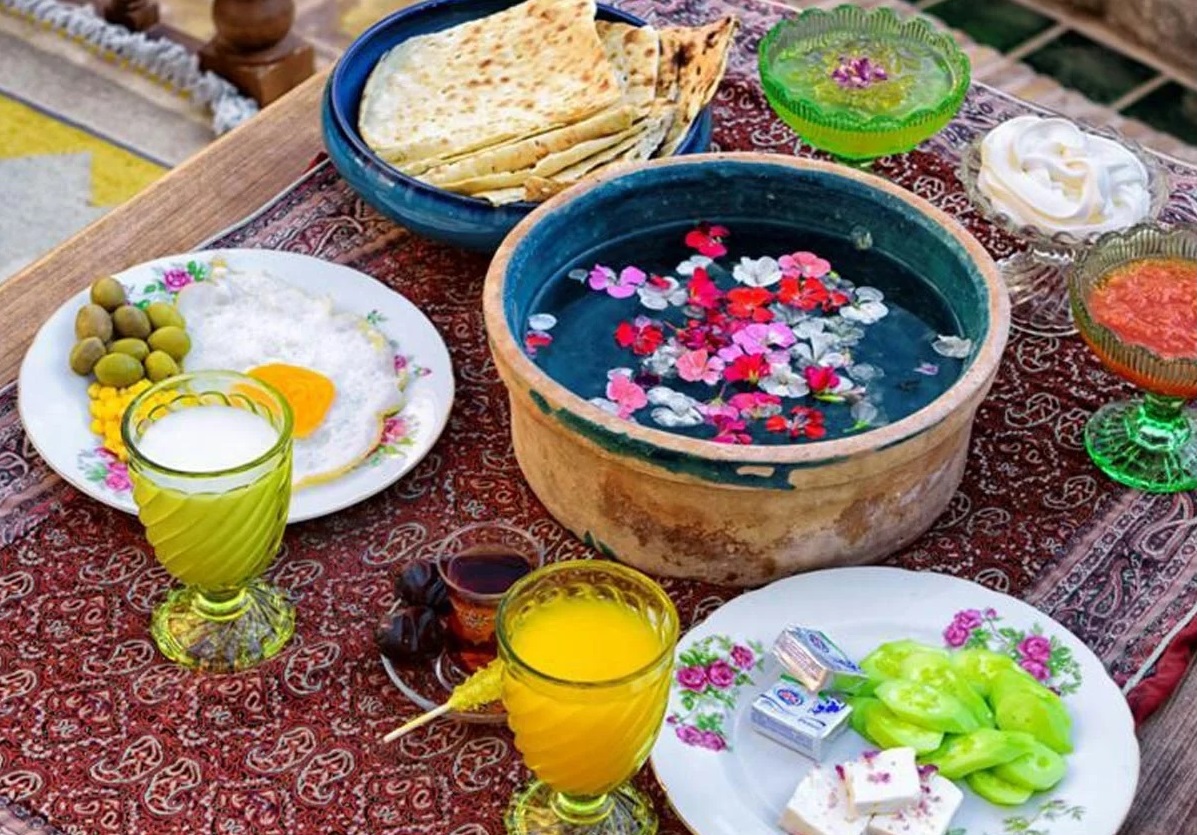 Additional Information
---
Opening Hours
07:00 - 17:00
Admission Entrance
Free
Map
---