Kashan Bazaar
---
Kashan Bazaar, belongs to the Safavid era, and is located in the city of Kashan. This Bazaar was registered as one of Iran's National Monuments in 1976.
The traditional bazaar of Kashan, is one of the oldest structures of Kashan. It starts from the middle of Baba-Afzal Street and ends at around Darvazeh-Dowlat area. Kashan Bazaar has gained its significance by its placement alongside of the ancient trading routes and its organized architectural spaces.
History of the bazaar of Kashan
During different periods, this bazaar was noteworthy to many travellers and historians. In a way that, they remembered it by various descriptions and definitions. To name one, the author of the book of "Zinat ol-Majales" said, "There's no Bazaar, like Kashan Bazaar in the entire world."
During the reign of Shah Abbas I, in the middle of the Grand Bazaar, four spacious Bazaars, were beautifully and perfectly built, and consisted of shops (Persian: Dokkan) and perfect Caravanserais.
During Shah Abbas I and his successors many visits to the city of Kashan, they would hold celebrations and soirees in the Grand Bazaar and the square connected to the Bazaar. It was one of the first places that night time celebrations took place.
Sir Anthony Sherley who accompanied Shah Abbas in one of his trips to Kashan, has also talked about the celebrations held in the Bazaar of Kashan.
Jean-Baptiste Tavernier, a French gem merchant, has described Kashan Bazaar to be extremely beautiful, with a big and comfortable Caravanserai, especially the one located near Baghshah- Dowlatkhane.
The Bazaar of Kashan has been mentioned in various books, travel journals and poetries throughout the history.
After an earthquake, in 18th century Kashan Bazaar were ruined and many people including shop owners and property owners were killed during this earthquake. As a result, many shops and property owners, were considered unbeknown.
Kashan Traditional Bazaar
During Fat'h Ali Shah Qajar's lengthy reign, and following political stability and development of local industries, big and interesting structures and buildings were added to the Bazaar. Eugene Flandin, a French orientalist, painter, archaeologist and politician, has written about one of his trips to Kashan, in his travelogue, which says that, the city of Kashan was completely ruined because of the earthquake and the Bazaars, Caravanserais and public baths are the centers of attention.
One of the most important structures built in the bazaar, during the last century was, the new Coppersmith bazaar and Farrokh Khan Amin-ol-Dole Ghaffari, which is second to none, in terms of architecture, breadth of the opening of the Bazaar, height of the ceilings and other characteristics.
In the Bazaar, from Darvazeh-Dowlat (currently it is called Shahrdari square, or Municipality square), to Feyz square, in front of the Mosque, there are 120 shops and various Caravanserais have also been built at specific intervals from each other.
After the death of Farrokh-Khan, the new Mesgar-ha Bazaar (Coppersmith Bazaar), were left to be ruined, and during Pahlavi era and following city developments, the last remains of the bazaar were also vanished.
Some parts of the bazaar belong to specific guilds, some of the most important ones are Coppersmith (Persian: Mesgari), Intinction, Goldsmith (Persian: Zargari), Shoemaking (Persian: Kafsh-doozi), Ropes, strings and threads bazaar. Mesgar-ha Bazaar (Goldsmith Bazaar), hadn't lost its importance up until the first half of the current century. Professor Edward Brown, has also talked about this part of Bazaar and calls it one of the most spectacular places of the orient.
A pair of wooden doors from the Safavid era has remained in the "Zoghali-ha" serai (Charcoal-serai), in the middle of Goldsmith Bazaar. An old poetry is carved on it.
In Farther neighbourhoods from the Bazaar, various mini Bazaars existed, which were partly ruined through the years and were concealed by city and street developments, and gradually lost their importance.
One of the biggest and most famous mini Bazaars is Baba-Vali passage, which used to consist of more than 100 shops (Persian: Dokkan).
Kashan Bazaar is considered one of the most thriving and glorious Bazaars of Iran, which reached its climax during the Safavid era, especially during Shah Abbas I. During the reign of "Shah Abbas I", many tourists came to the bazaar and did trading.
The Bazaar of Kashan had also been able to keep its glory during Qajar era, but it gradually declined.
What we see as the current Bazaar, which is built on the remnants of the old Bazaar, is the work of Qajar architects, during the reign of Fat'h-Ali-Shah Qajar.
If you visit Kashan Bazaar, you will see, Mianchal Mini-Bazaars, Caravanserais, Public Baths, Cisterns, Mosques and Schools which were built in different periods.
Three of the more famous Caravanserais are, Zoghali- ha (Charcoals Caravanserai), New Caravanserai and Mir-Panj Caravanserai. Due to its close distance from the main city gate, merchants who visited the Bazaar during their trip to Kashan, would stay in these Caravanserais. These Caravanserais played an important role in Kashan's economical exchanges.
Where to stay nearby Kashan Bazaar
Kashan is a small city, but that doesn't stop it from being one of the cities with colourful hotels, neat and clean motels. Various luxurious, historical and traditional houses called "Serai" s have been renovated, and turned into hotels. Making them the best options to not only enjoy the peace and quiet of Kashan a few more days, but to experience staying at a place with historical values. Famous Iranian hospitality is widespread throughout Iran and Kashan is no different. Due to the fact that Kashan is one of most famous travel destinations, for both Iranians and foreign tourists, you'd better make your arrangements before you leave to Kashan, and as for any other hotel, make your reservations before hand by Iran Negin Travel. If you intend to come back to Tehran for example or any other close city, that's also fine, but make sure you're in Kashan early enough to be able to come back to Tehran or your travel origin, the same day.
When and how to go to Kashan Bazaar
Kashan has the characteristics of a city located in a desert. The average high temperature is above 26 degrees centigrade and average low temperature is 12 degrees centigrade. Spring and autumn are the best times to go to Kashan.
Kashan is located in 247 kilometres from Tehran. A road trip from Tehran to Kashan, takes about 2 hours and 45 minutes, Tehran-Qom highway is a way to go, if travelling with a personal car or by bus. A train ride from Tehran will take you 2 and a half hours to get to Kashan.
If you're not travelling with a personal car, you can use city's public transportation, in order to see the attractions of the city of Kashan. Taxis and buses are the available options. You can also dial 1810 on your mobile phone with you Iranian SIM, and ask for a taxi.
So while you're on your journey through Iran, make sure you make time to see this beautiful and small city and its surroundings.
Kashan Bazaar is one of the wonders of Bazaars in Iran and is one of the most important attractions of Kashan along with the Agha Bozorg Mosque, Abbasi House, Tabatabaei House, Kashan Bazaar and Tepe Sialk.
During your visit to Kashan, do not miss the opportunity to enjoy visiting the bazaar of Kashanwhich an essential item in Iran tours packages, especially in Iran cultural tours. Although is historical site, normally Iran tour operators like Iran Negin Travel include Kashan in their Iran Eco tours, Iran adventure tours, Iran religious tours and of course the Kashan daily tours.
Our Iran culturan tours are mostly provide the option to explore the bazaar of Kashan.
Gallery
---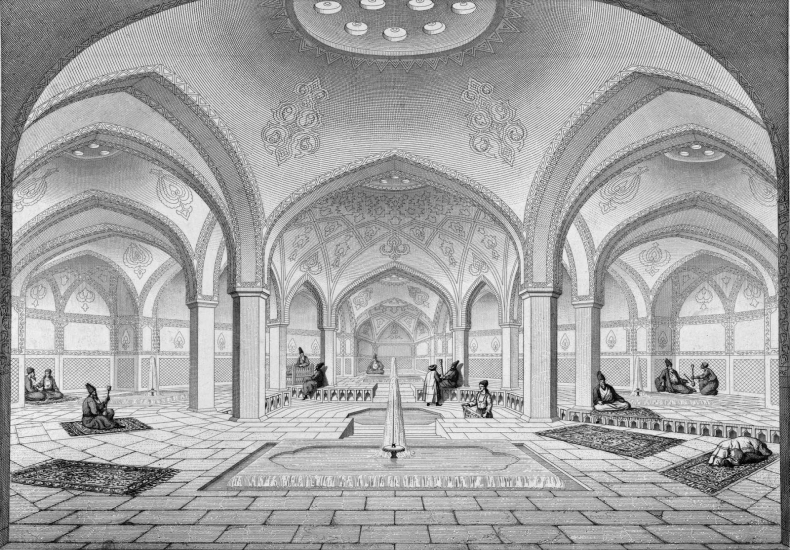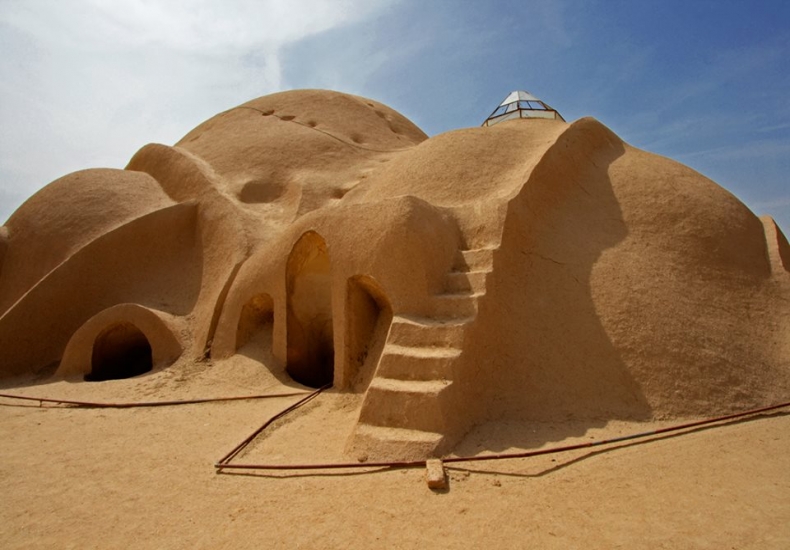 Additional Information
---
Opening Hours
Sat - Thu 09:00 - 12:00 || 16:30 - 20:00
Admission Entrance
Free
Map
---