Tabatabei House
---
The Tabatabaei House (English Name) or Khaneh-ye Tabatabei (Persian Name) is a historical house in Kashan. Being an art and history lover these houses can be one of best Iran tourist attractions and also highlights of Kashan.
As it comes from its Name Tabatabaei House was built by Seyed Jafar Tabatabaei the head of Tabatabaei who was a famous carpet businessman of Kashan, in 1835. The architecture of Tabatabaei Mansion was Ustad Ali Maryam who was also the author of Boroujerdi House and Kashan Bazaar.
Architecture of Tabatabaei House
The Tabatabaei House has all the characteristics of the architecture of a traditional Persian residential. This mansion consists of two parts called "Birooni", which refers to the public part of the house, and "Andarooni" private area where the female residents of the house used to spend time. The surface of the Tabatabaei Mansion is about 5 000 square meters which includes 40 rooms and 4 patios. All the doors and windows of this mansion are made of wood and the windows are multicolored mosaic. Apart from the aforementioned, the Tabatabaei Mansion has 3 "Badgir", a wind collector or also known as wind towers, through which the air inside the mansion stays pleasant during the hot days. Two water channels under the mansion lead to the water to the fountains and the pools.
During your visit to Kashan, do not miss the opportunity to enjoy visiting Tabatabaei Mansion which an essential item in Iran tours packages, especially in Iran cultural tours. Although is historical site, normally Iran tour operators like Iran Negin Travel include Kashan in their Iran Eco tours, Iran adventure tours, Iran religious tours and of course the Kashan daily tours.
Our Iran culturan tours are mostly provide the option to explore Tabatabaei House, Kashan Bazaar, Fin Garden, Agha Bozorg Mosque and others Kashan tourist attractions and its incredible atmosphere.
Gallery
---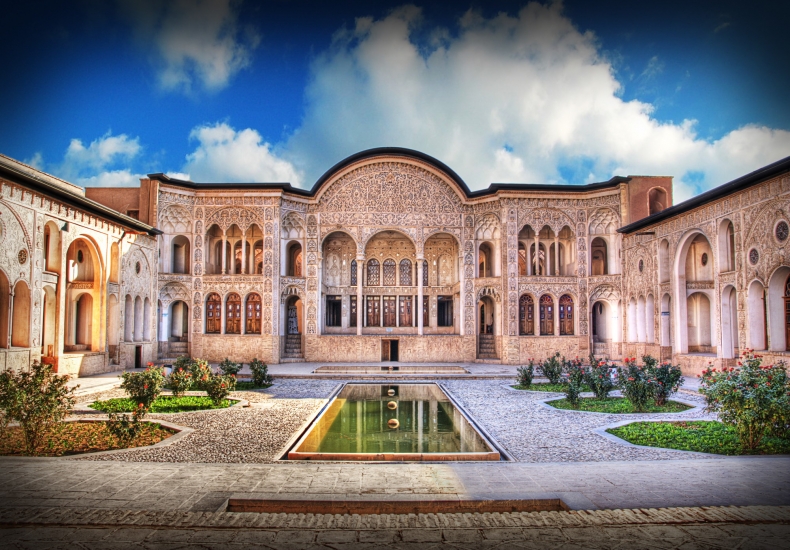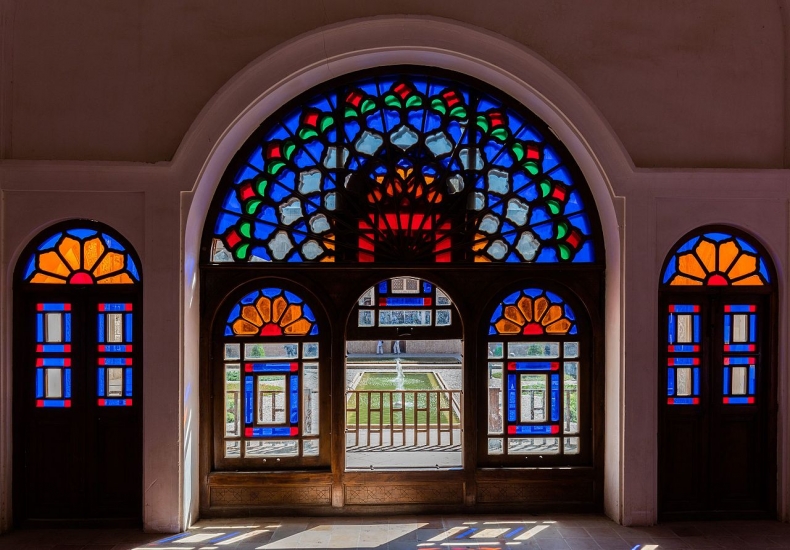 Additional Information
---
Opening Hours
09:00 - 17:00
Admission Entrance
200.000 IRR
Map
---