Zayanderud Riverside
---
There is no better way to spend an afternoon in Isfahan than to be in the vicinity of Zayanderud Riverside. During the trip to Iran, especially the visit to Isfahan, we spent the days exploring the monuments and historical sites of each city. Isfahan is one of the cities that in addition to tourist attractions offers recreational and leisure sites, which differentiates it from what other cities offer.
During the sunsets and sunrises it is ideal to spend time in the surroundings of Zayanderud Riverside, especially where the bridges of the Safavid era offer a special and relaxing atmosphere. Local people usually spend time around the two bridges of Pol-e Si-o-Seh (Si-o-Seh Bridge) and Pol-e Khaju (Khaju Bridge) during the afternoons drinking tea and smoking shisha.
During your visit to Isfahan, do not miss the opportunity to enjoy along with the Zayanderud Riverside which an essential item in Iran tours packages, especially in Iran cultural tours. Although is historical site, normally iran tour operators like Iran Negin Travel include Zayanderud in their Iran Eco tours, Iran adventure tours, Iran religious tours & even the Isfahan daily tours.
Through the Iran tours packages you can arrange your trip to Iran in order to visit this site along with Naqsh-e Jahan Square, Ali Qapu Palace, Sheikh Lotfollah Mosque, Shah Mosque and etc. . During your trip to Iran you need to be sure to have enough time to visit this sight when you are in Isfahan.
Our Iran culturan tours are mostly provide the option to explore Zayanderud Riverside and its incredible atmosphere.
Gallery
---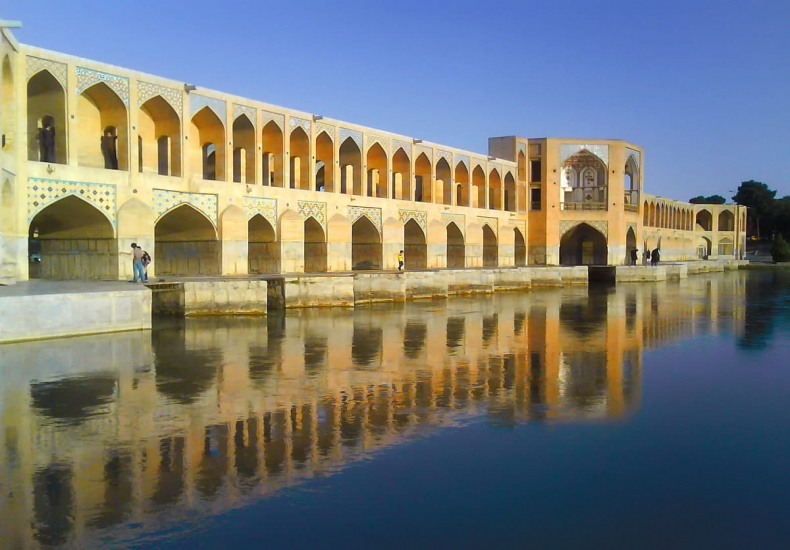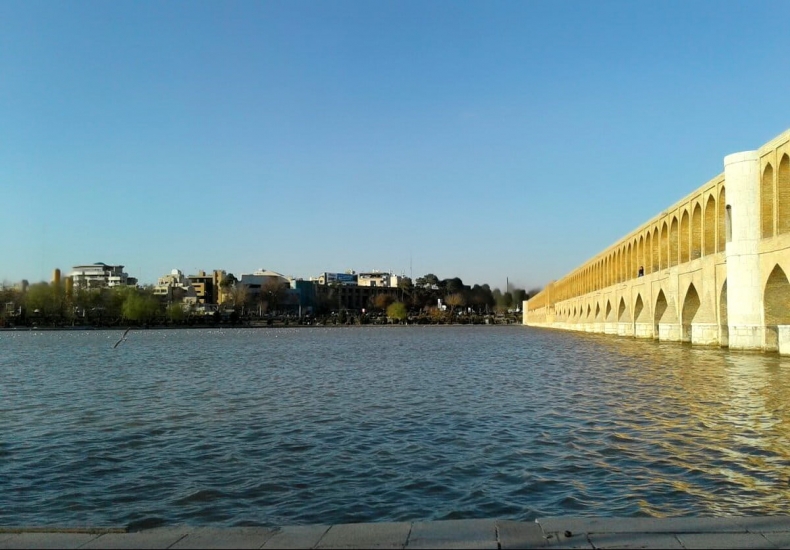 Additional Information
---
Opening Hours
24/7
Admission Entrance
Free
Map
---