Si-o-se-pol
---
Isfahan, due to the crossing of the Zayandeh Rood River through the middle of the city, contains eleven bridges over this river.
Si-o-se-pol (Bridge of thirty-three arches) also known as the Allhverdi bridge which is the name of the councilor by whom the bridge was built, is the largest bridge over the river of Zayandeh Rood which is 195 meters long, 14 meters wide and was built in three years during the era of Safavid and in the time of the reign of King Abbaas Safavid.
Si-o-se-pol was famous for being the place of organizations of Zoroastrian and Christian ceremonies in the city of Isfahan.
Si-o-se-pol connects the historic Chahar Bagh Safavi Street in the south of the river to Chahar Bagh Bala Street in the north of it.
More info
| | |
| --- | --- |
| Opening Hours | 24/7 |
| Entrance Fee | Free |
| Required Time | 1 hour |
| Opening Days | Everyday |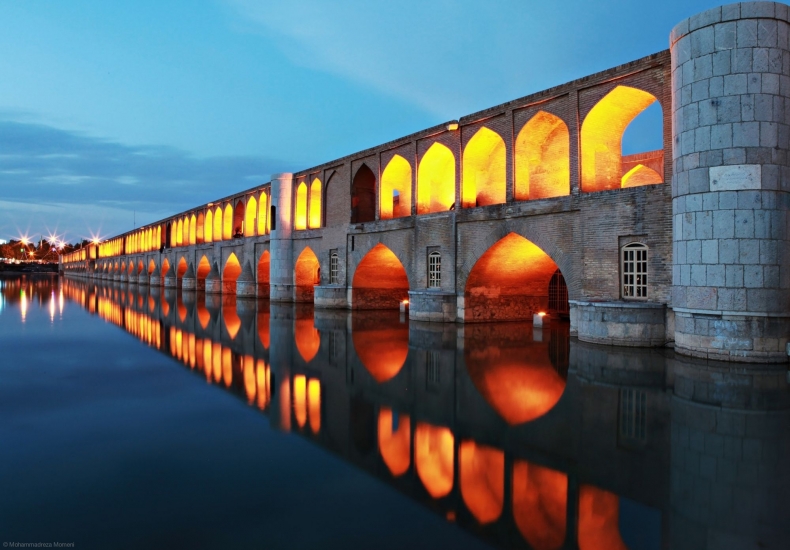 Location