Chehel Sotoun Palace
---
When you have plans to visit Iran, Chehel Sotoun Palace can be one of the best place in Isfahan during your visit to Iran. Chehel Sotoun Palace is a very famous Iran tourist attractions which is much recommended to be visited during your travel to Iran and it would be one of best place you will visit Iran. during your travel to iran you will see many different of things but this one can be can be unique one for you Chehel Sotoun also Chihil Sutun or Chehel Sotoon (Persian Name) "Forty Columns" (English Name) is a pavilion in the middle of a park at the far end of a long pool, in Isfahan, Iran, built by Shah Abbas II to be used for his entertainment and receptions. In this palace, Shah Abbas II and his successors would receive delegations and ambassadors, either on the terrace or in one of the stately reception halls. This one can be one of Highlights of Isfahan for you in your iran tourist attractions list. Any time you plan to travel to Iran you need to include Isfahan in your list even it's only for business trip.
The name, which means "Forty Columns" in Persian, is due to its twenty slender wooden columns which support the entrance pavilion. The reflection of these columns in the waters of the fountain, appear to be forty. The atmosphere and the perspective of this beautiful palace is one of interesting and famous Highlights of Isfahan also one of best in Iran tourist attractions. When you visit iran your will see the beauty of it.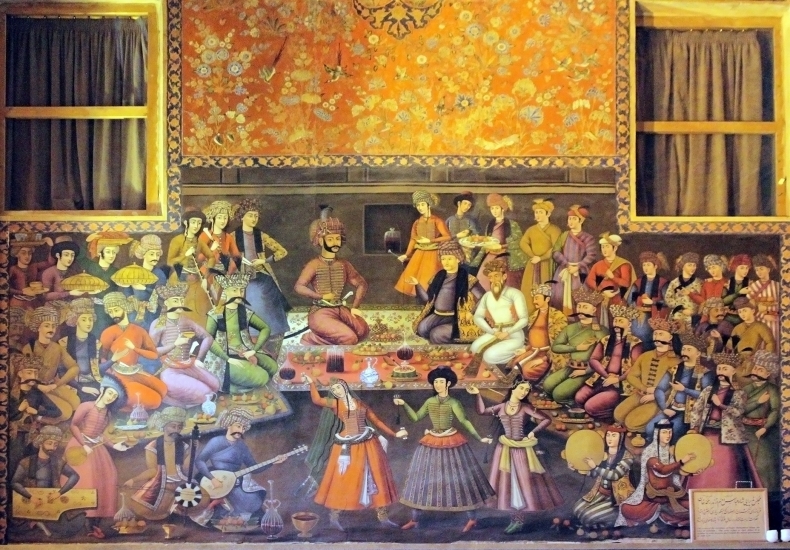 There is another reason to make it Highlights of Isfahan As with Ali Qapu Palace, Chehel Sotoun Palace contains a grand amount of frescoes and paintings on ceramic. Many of the ceramic panels are now in the possession of major museums in the west countries. This ceramic panels shows the specific historical scenes such as the famous Battle of Chaldiran against the Ottoman's king the Sultan Selim I, the reception and welcoming of an Uzbek King in 1646, when the palace had just been completed; the welcoming of the Mughal Emperor, Humayun who asked to be a refugee in Iran in 1544. The more recent painting shows the Nader Shah's victory against the Indian Army in 1739. There are also aesthetic compositions in the traditional miniature style which celebrate the joy of life and love.
The Chehel Sotoun Palace is among the 9 Iranian Gardens which are collectively registered as one of the Iran's 23 registered UNESCO World Heritage Sites by the name of the Persian Gardens.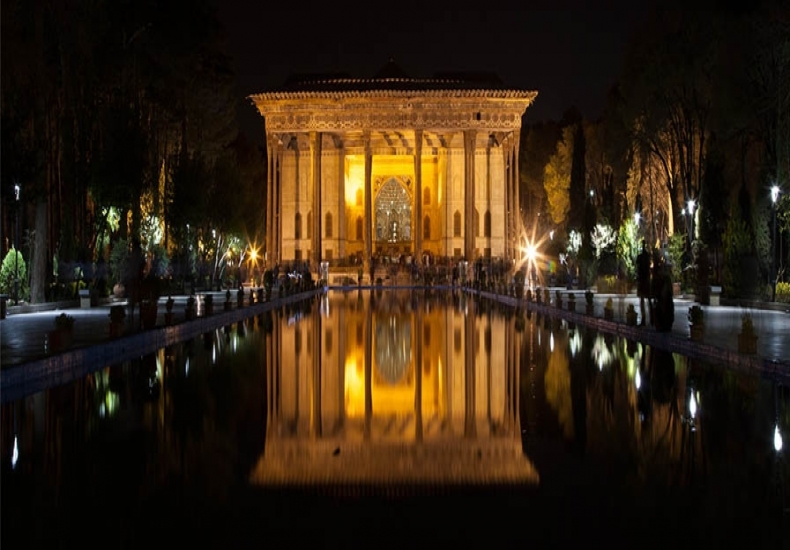 Chehel Sotun Royal Palace is one of the buildings in Isfahan so Iran Negin Travel team recommend you to visit Iran and Isfahan. Thorugh our Iran tour packages you can visit every single important sights in Iran. Our Iran tour packages are made to plan your trip to Iran with unique services. We can make your trip to Iran a wonderful trip.
Contact us and get the best offers for Iran tours packages and visit Iran.