Khaju Bridge Isfahan
---
Khaju Bridge, or Pol-e Khaju by locals, is one of the historic bridges of Isfahan located on the Zayandehrud River Serving as both a bridge and a weir. This bridge was one of the most beautiful bridges in the world during the Safavid era and it was built in 1650 A.D. by the order of Shah Abbas II (seventh Safavid king of Iran). On that time it was the peak point of bridging industry.
Khaju Bridge with length of 133 meters and width of 12 meters and unique design, decoration and tile work is one of the most prestigious monuments in the historical city of Isfahan. This bridge has sixteen water drain valves and several slots in its body to adjust the amount of flowing water and also the water stuck behind the bridge.
Khaju Bridge has also a mansion as the royal residence (Shahneshin) in the middle of the eastern and western sides of the bridge, consisted of several rooms with beautiful design and paintings that king and the royal family sat there to watch the wonderful landscape and also in the time of special feasts.
Khaju Bridge is two-stormy and its pass way is 7.5 meters wide made of bricks and stones. Interestingly, the lower level of the bridge is also accessible for pedestrians and proper for siting and relaxing in its shade and enjoying the cool weather and unique atmosphere. It is where some local people gather, sing local songs and enjoy each other company. Because of the reflection of the sound, singers' voices seem stronger and better when they sing under Khaju Bridge.
Khaju Bridge along with other important Isfahan tourist attractions such as Naqsh-e Jahan Square, Ali Qapu Palace, Chehel Sotoun Palace and etc., is always included in the itineraries of Iran tours packages, so the tourists who visit iran can enjoy exploring Khaju Bridge and have a wonderfull time.
Iran Negin Travel, as an Iran tour operator, provides a wide range of Iran tourist services and Iran tours packages. You can choose among our Iran tours packages, especially Iran cultural tours and Isfahan daily tours, in order to visit Iran and have a memorable trip to Isfahan.
Gallery
---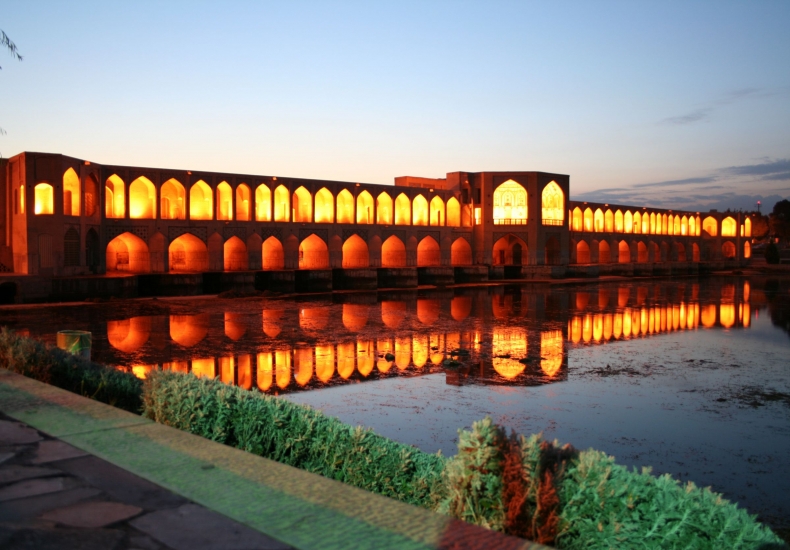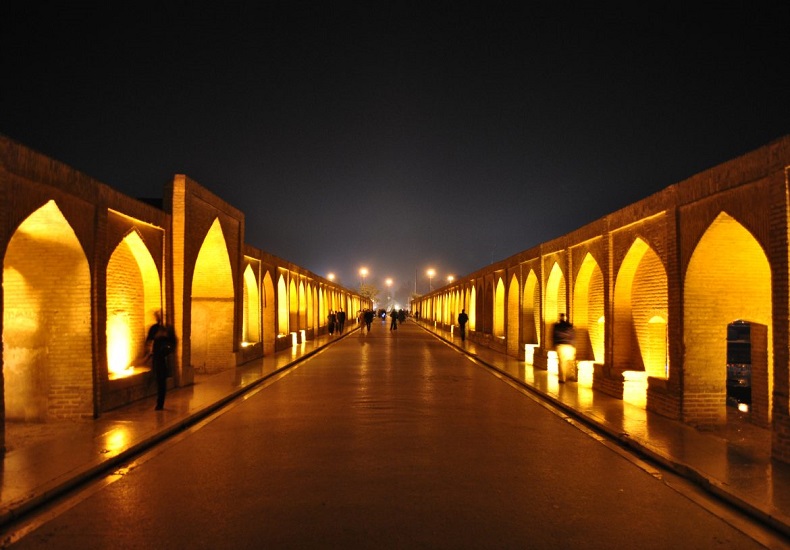 Additional Information
---
Opening Hours
24/7
Admission Entrance
Free
Map
---