Tajrish Bazaar
---
When you want to travel to iran. Visit iran can be a good option for you. Tajrish bazaar can give you a new experience of shopping. Tajrish bazar is one of famous Highlights of Tehran during your travel to iran. it's one of main iran tourist attractions for domestic and international travelers. During your iran visit you should keep Tajrish bazar in your list of visiting iran tourist attractions. The Tajrish neighborhood is located along the northern edge of Tehran. This neighborhood is one of the oldest parts of Tehran and during the last few decades, has become popular with the wealthy by virtue of the low levels of pollution, in turn created by the area's favorable location along Tehran's northern hills. Iran tours can give you a life time opportunity to visit one of important Highlights of Tehran in iran highlights list. When you want to take iran tours Tajrish bazaar can be one of good options for you. Tajrish is situated in the Shemiranat County. As of 2006, the neighborhood had 86,000 inhabitants.
Tajrish Bazaar's location is interesting because it forces you to leave the city center to find yourself in northern Tehran. If you have a list of things to visit in Tehran and Sadabad Palace, Time Museum or Niavaran Palace are one of them, do not miss the opportunity to visit this bazaar as it is very close to these Tehran tourist attractions
Tajrish bazaar includes a roofed passageway through which thousands of people pass en route to paying pilgrimage to Emamzadeh Saleh or to the Bazaar for purchasing goods. such iran highlights can help you to see another part of Tehran from the top view of Tehran this area is once of best part to visit iran.
visiting iran will let you gain experience to visit another famous Tehran bazaar Iranian Bazaars, usually have very old structures and architecture. They were first formed as a set of shops colonized together in the heart of cities to have better security and also income. Later, they were roofed and changed into the forms we see today in some parts of the world. Bazaars can be seen in almost all of old cities and towns of Iran. Most of them are still in function. For shopping lovers looking for the best products and the best deals and travelers who seek to see the daily life of folks, navigating Tehran, presents some sizable challenges. From food markets, to touristy goods and souvenirs, from bargain antiques, to everyday items, Tehran has a bazaar for all your needs, if you just know where to go. Two of the most important bazaars in Tehran (Tehran bazaar) are the grand bazaar (almost in the south) and the bazaar of Tajrish (almost in the north). You can find quiet different moods and atmosphere in these two places. But what do they both have in common? Crowd, smell of spices and traditional trade.
When it comes to classic Iranian shopping experiences, browsing the food stalls at this photogenic bazaar in upmarket Tajrish pretty much nails it. It's ideal for ingredients for Iranian cooking, including all kinds of nuts, dates, spices (such as saffron) and tea. You can also pick up a pretty teapot or some other souvenir while you're at it.
During your visit to Tehran, do not miss the opportunity to enjoy visiting Tajrish Bazaar, which is one of the elements of the "What to visit in Tehran" list and is also normally included in the tourist packages of Tehran and Iran, especially in Iran cultural tours. Although it is a bazaar, normally Iran's tour operators such as Iran Negin Travel include Tajrish Bazaar on their ecological trips to Iran, adventure trips to Iran, religious trips to Iran and, of course, experiences in Tehran.
Our cultural tours to Iran are mostly the option to explore Tehran Tajrish Bazaar.
Gallery
---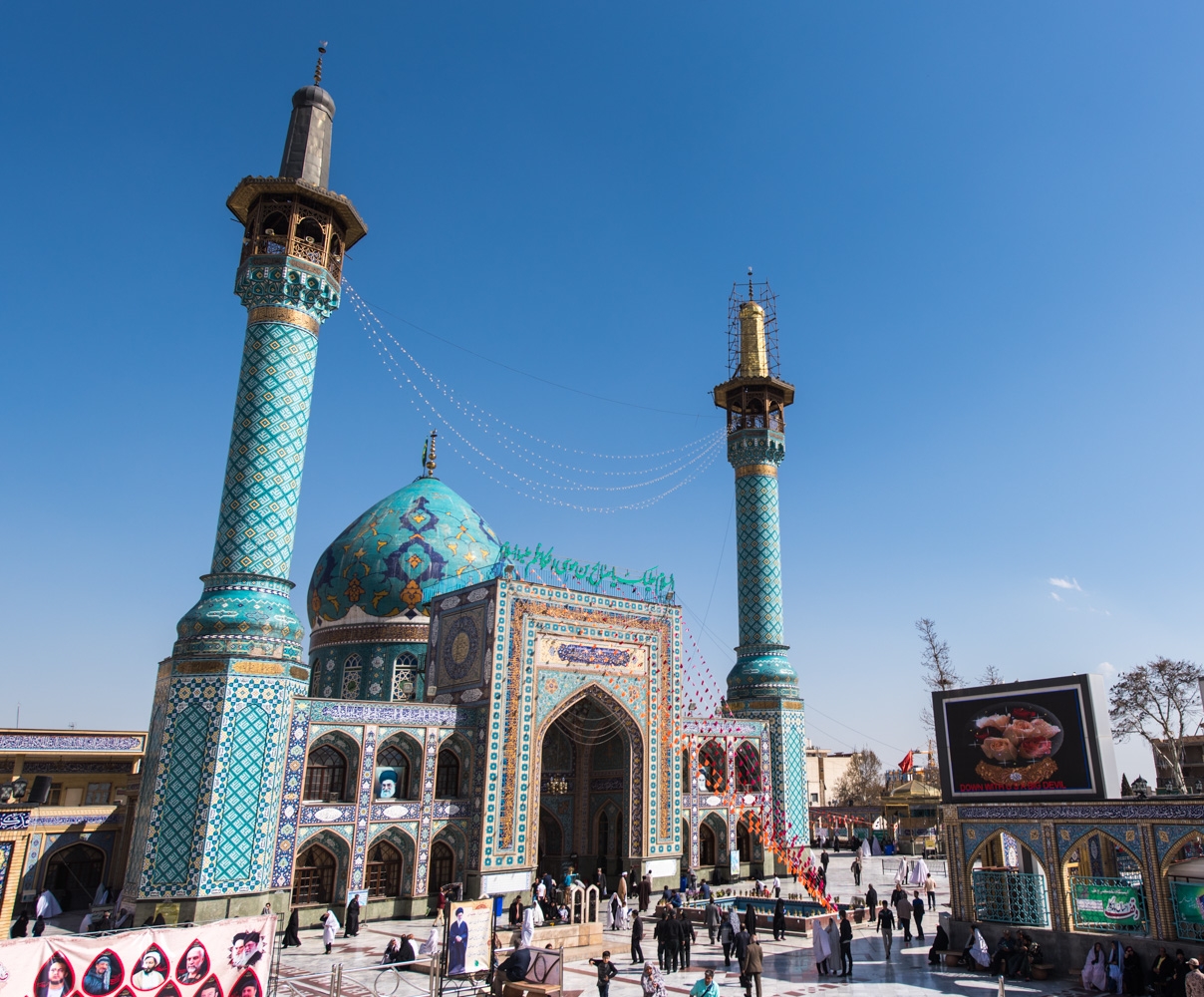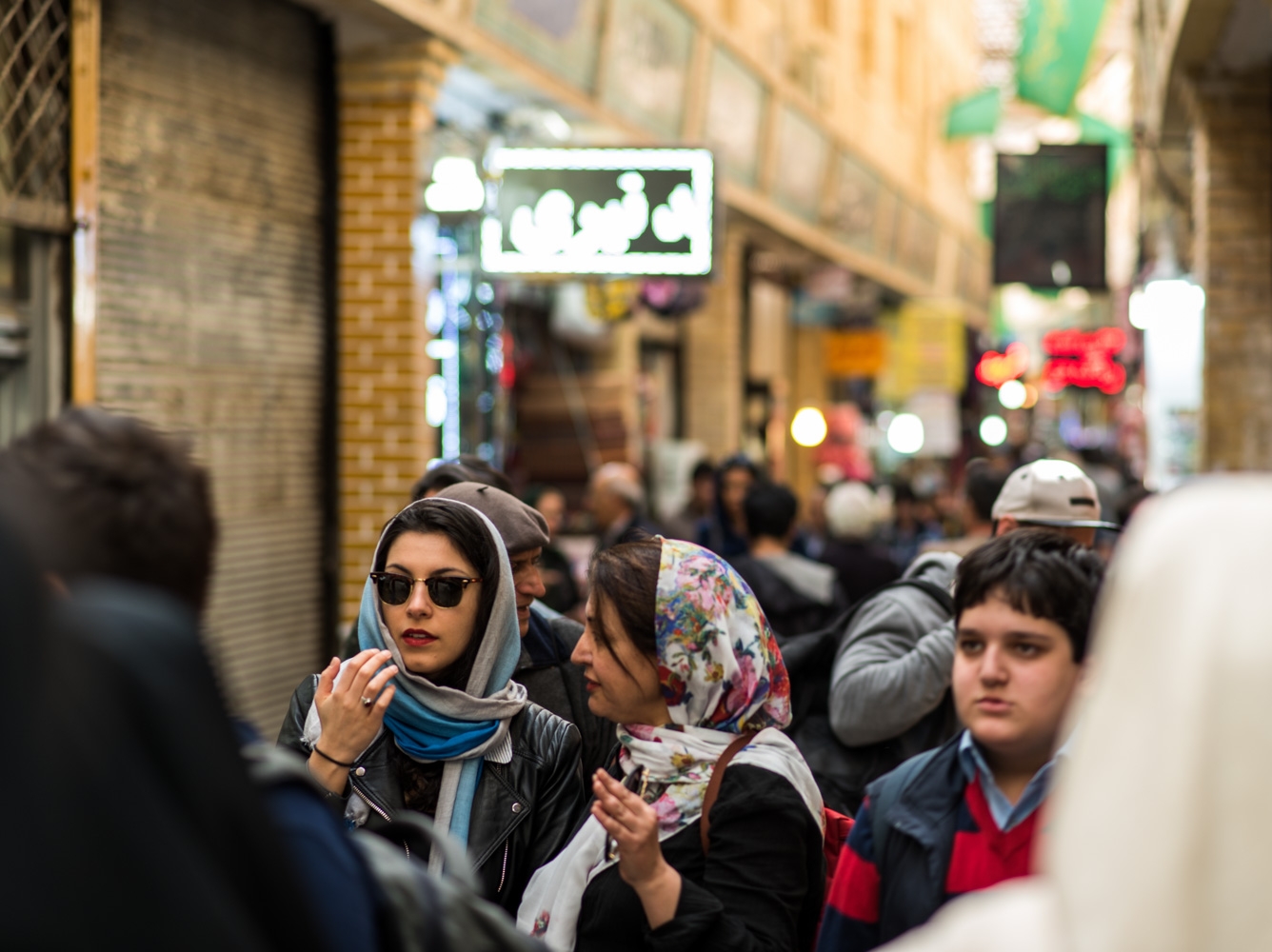 Additional Information
---
Opening Hours
09:00 - 22:00
Admission Entrance
Free
Map
---