Silvia, a half Norwegian/ American girl shares her trip experience to Iran in her travel weblog, which almost resembles her travelling diary but with a touch of her experiences and advices, especially for people who are still afraid to travel to Iran.
Despite all of the comments she received about her decision to travel to Iran, and despite her amazement on how people could be so negative about a country with the world's oldest civilization, nineteen UNESCO world heritage sites, flaunting the most beautiful landscapes with a diverse weather and nature, she had made up her mind to have a week and a half trip to Iran. As she calls it Persia!
In her adventurous and yet peaceful trip to Iran, she got to find her first hosts through Couchsurfing. A PhD student with her roommate living in Tehran. She describes them as her older sisters, talking to each other about different topics on religion, politics and regular stuff such as movies and tv series which are popular in the US.
She could find her new friend Mina, who invited her for lunch, also through Couchsurfing, and she describes Mina as her sister. She got to meet Mina's family and stayed with them, where she was quite welcomed. She states that they were very excited to be the host to an
American girl, and unlike her fellow American friends who thought travelling as a female solo backpacker to Iran, would be dangerous and needs enough courage to put oneself at risk, Mina's family were cheering her on about travelling solo, and thought it was totally ok for a girl to backpack alone whenever she wants and wherever she wants. She also got to travel to Isfahan with Mina.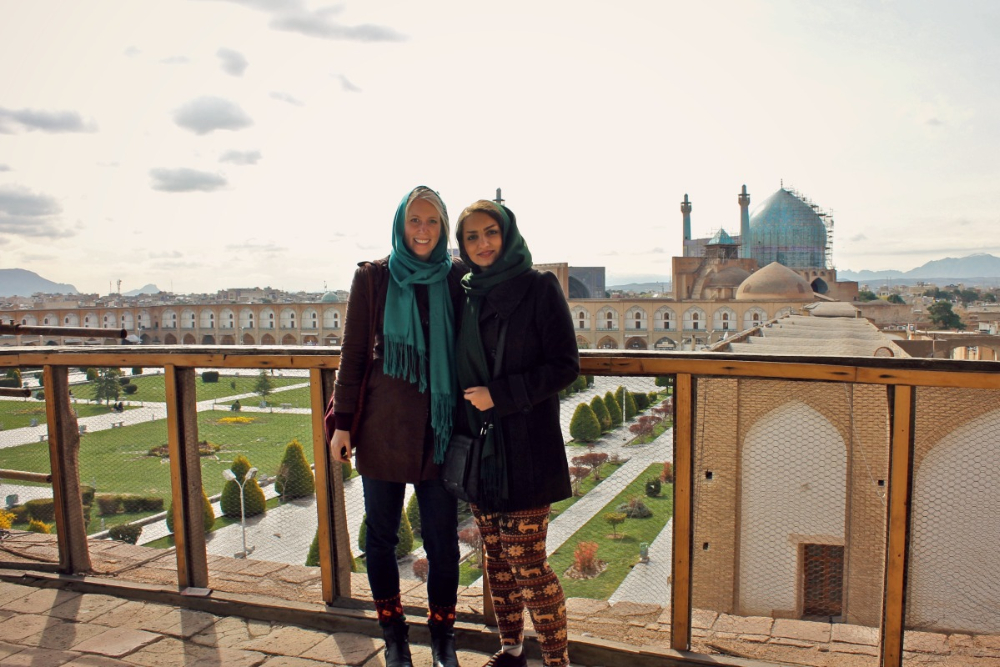 She mentions her first hotel receptionist, who took her in and accompanied her to breakfast, as if Silvia was her daughter.
Given that she travelled to Iran during March she got to experience Iran at a time when people were preparing for their new years and celebrating one of their oldest Zoroastrian traditions, Charshanbeh Soori, calling it exciting on Mina's family's rooftop!
She talks about how to dress comfortably and respecting Iran's clothing rules at the same time. She also notes where to provide them.
There are two things she loves the most about her backpacking experience in Iran which are, people's warmth and hospitality, delicious and colourful foods
She has travelled to Iran with her Norwegian passport and has even provided links on tips and experiences about getting a visa and some "how to" s and recommendations about backpacking through Iran.
At the time of writing this weblog, she and Mina were all packed and prepared to go to Marivan, located in Kurdistan province. If you want to read more on her adventures and experiences on her weblog, just click on the link provided below:
https://www.heartmybackpack.com/blog/backpacking-solo- through-iran/